Causey to lead Virginia State Bar
10/27/2015, 1:48 p.m. | Updated on 10/27/2015, 1:48 p.m.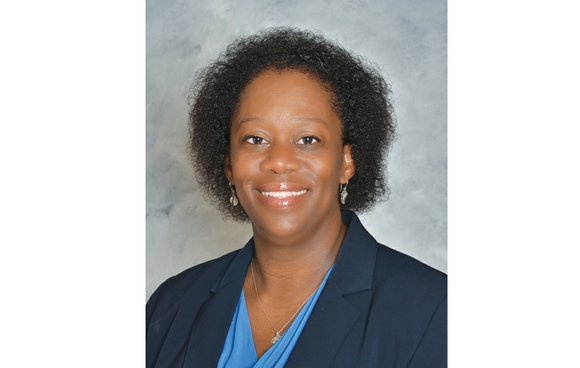 Doris Henderson Causey is about to make Virginia legal history.
Ms. Causey, 45, will become president-elect in June of the Virginia State Bar's Executive Council.
She will be the first African-American and first legal aid lawyer to fill the top elective post for the VSB, the arm of the state Supreme Court that regulates lawyers.
Ms. Causey was unopposed in her bid for president-elect and will move into the post of president in June 2017. She previously served on both the VSB's Executive and Bar councils.
"This is something I've always wanted to do — to serve as president," said Ms. Causey, who is managing attorney for the bustling Richmond office of the Central Virginia Legal Aid Society, which is based in Charlottesville and also has a Petersburg office.
The office handles civil matters ranging from bankruptcy and landlord-tenant disputes to divorce, child custody and employment and unemployment issues for people whose incomes fall below the poverty line, Ms. Causey said.
A native of Oxford, Miss., Ms. Causey leads a team of seven attorneys, including five paid staff lawyers, a full-time volunteer attorney and a pro bono lawyer provided by the Hunton & Williams law firm, plus more than 20 part-time volunteer lawyers.
In a year, the Richmond office will see 4,000 to 5,000 low-income residents, she said, largely because so few attorneys serve poor people.
According to the VSB, Virginia has one lawyer for every 349 people, but just one legal aid lawyer for every 6,200 residents living in poverty.
Ms. Causey is a graduate of the University of Mississippi, where her mother, Dorothy Henderson, was the first African-American professor in the school's Department of Education.
She earned her law degree from Texas Southern University in Houston.

Ms. Causey moved to Richmond 13 years ago after her husband, Tracy Causey, became chief executive officer of what is now the Capital Area Health Network, one of the area's largest medical and dental providers to low-income and uninsured residents.
She also is a member of the Old Dominion Bar Association's Executive Committee. — JEREMY M. LAZARUS