Roland 'Fatty' Taylor, guard with the former Virginia Squires, dies at 71
12/29/2017, 1:25 p.m.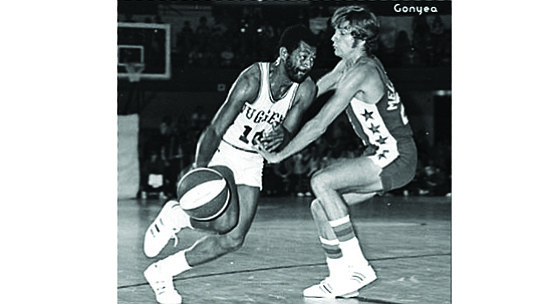 Roland Morris "Fatty" Taylor, who starred for the Virginia Squires died Thursday, Dec. 7, 2017, in Denver following a lengthy illness.
Mr. Taylor, 71, was diagnosed with cancer in 2000. He was a native of Washington.
A quick, defensive-minded 6-foot guard out of LaSalle University, Mr. Taylor played with the Squires from 1970 to 1975, helping the team to the American Basketball Association finals in 1972 against the New York Nets.
Mr. Taylor scored 3,495 points, passed for 1,735 assists and grabbed 1,715 rebounds with the Squires. Twice, he was named to the ABA All-Defensive team.
His Virginia teammates included Julius "Dr. J" Erving and George Gervin. In fact, Mr. Taylor is credited with giving Gervin his "Iceman" nickname.
The Squires were part of the ABA from 1970 to 1976, splitting games between the Richmond Coliseum, the Hampton Coliseum and the Norfolk Scope. The franchise folded following the 1976 season, missing out on the ABA-NBA merger.