Cedar Street Baptist to hold dedication service Dec.15
12/6/2018, 6 a.m.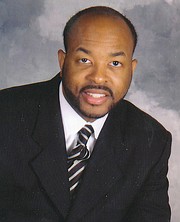 Cedar Street Baptist Church of God has spent three years and $3.5 million renovating its original sanctuary at Cedar and 24th streets in Church Hill.
The pastor, Dr. Anthony M. Chandler Sr., will lead a public dedication service 11 a.m. Saturday, Dec. 15, to formally reopen the space.
The church now has a 200-seat chapel, eight classrooms for education, remodeled church offices, a youth area, choir rehearsal space and other rooms on two floors, said church spokeswoman Rosemary Harris, a former city magistrate, who was the first African-American woman to hold the position.
Cedar Street Baptist, which has more than 2,000 members on its rolls, has occupied the building since 1952, according to its history, but in recent years has largely used the space for its offices.
Since 1980, worship services have been held in the nearly 1,500-seat sanctuary the church built on the 23rd Street side of the church during the tenure of the late Dr. Benjamin W. Robertson Sr., who served as pastor for 52 years.
The dedication service also will mark Dr. Chandler's 11th year as the church's pastor. The congregation tapped him to succeed Dr. Robertson in December 2007. Dr. Chandler is Cedar Street's 10th pastor since its founding in 1867.