Noted female Little League pitcher signs with HU
Fred Jeter | 12/28/2018, 6 a.m.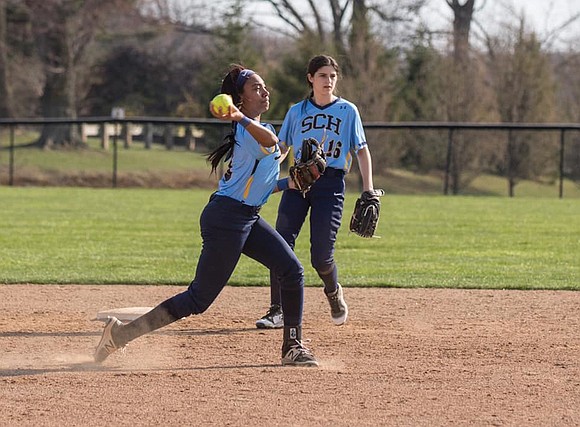 Mo'ne Davis became a celebrity in 2014 by showing off her lively pitching arm in the Little League World Series.
Next fall, the native Philadelphian will be putting that arm to use for the Hampton University Lady Pirates.
Davis, now a senior at the private Springside Chestnut Hill Academy in Philadelphia, will enroll at HU in fall 2019, with the intent to play shortstop or second base for Coach Angela Nicholson's Pirates in the Big South Conference. Davis plans to major in journalism or mass communications.
In August 2014, Davis, with braids flowing from beneath her cap, led the Taney Youth Baseball Association of Philadelphia to the Little League World Series in Williamsport, Pa.
Under the national spotlight, she became first girl to record a pitching victory.
The drama caught the attention of many. She made the cover of Sports Illustrated and was invited to the White House to meet President Obama and First Lady Michelle Obama.
In 2015, she pitched one inning for a barnstorming Philadelphia outfit that took on a local baseball team at RF&P Park in Glen Allen.
At Springside, Davis plays basketball and soccer along with softball. She has been a member of the varsity basketball team since eighth grade and currently is a captain of the team. She has not played any sports on the boys' teams.
Davis stands 5 feet, 5 inches tall, the same height she was in 2014 as a 13-year-old Little League hero.