Varina High School claims state 5A crown
3/16/2018, 12:27 p.m.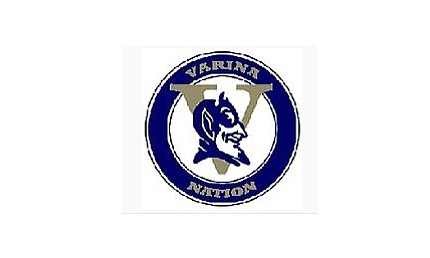 The Varina High School Blue Devils kept winning and winning until there were no more games to win.
The Eastern Henrico County school ended its best-ever season on the hardwood on March 8 by defeating Wakefield High School of Arlington 64-60 to clinch the state 5A basketball title.
In prevailing at the Siegel Center, Varina notched its first state hoops championship while finishing the season 26-2. 
It was the Blue Devils' first trip to the state championship final since 1960. In that game, Varina lost 36-35 to Waynesboro High School in the old Group II final.
A member of that 1960 Varina squad was Ken Willard, who went on to play in the NFL.
This year's Varina stars included Tyrese Jenkins, who had 21 points, and freshman A.J. Williams, who scored 17 points.
Varina Coach Andrew Lacey's squad defeated Highland Springs High School, also of Henrico, in the state quarterfinals and Hampton High School in the semifinals to advance to the final.