17th Annual ¿Qué Pasa? Festival on Saturday
5/5/2018, 11:16 a.m.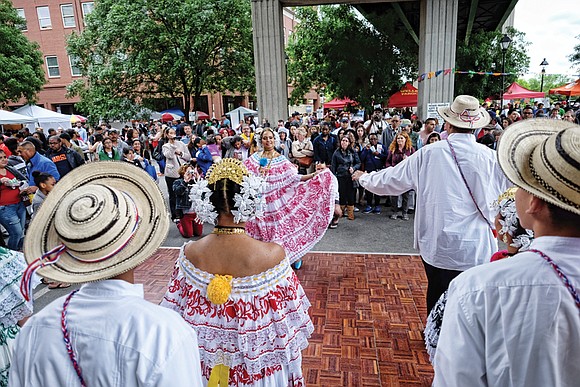 Food, fun and entertainment will highlight Richmond's 17th Annual Qué Pasa? Festival sponsored by the Virginia Hispanic Chamber.
The free festival will be held 11 a.m. to 8 p.m. Saturday, May 5 — Cinco de Mayo — along the Canal Walk at 139 Virginia St. in Shockoe Slip.
The festival attracts up to 20,000 people every spring, highlighting and celebrating Virginia's growing and thriving Hispanic communities. Food, music, dancing, canal boat rides, art and entertainment draw people from across Virginia and beyond.
This year's food will include flavors from Peru, Venezuela, Mexico, Cuba and other Latin American countries.
Dancers from an array of groups, including Salsa Rueda Club, Latin Ballet of Richmond, The Cosby International Dance Club, Salsa Bachata Congress, Happiness Dance Studio and Claves Unidos, will perform.

Michel Zajur, president of the Virginia Hispanic Chamber, and his wife, Lisa, will release their first children's book, "The Piñata Story," illustrated by Samira Mobayed Murray. During the month of April, the chamber held a challenge for organizations to make piñatas that will be displayed at the festival to try to beat the world record for the largest display of piñatas.
After the festival, the piñatas will be displayed at local venues for the community to enjoy. Later, they will be filled and donated to schools, families and programs in the Richmond area.
Details: Virginia Hispanic Chamber, (804) 378-4099 or www.vahcc.com.