14th Annual Imagine Festival Oct. 20
10/18/2018, 6 a.m.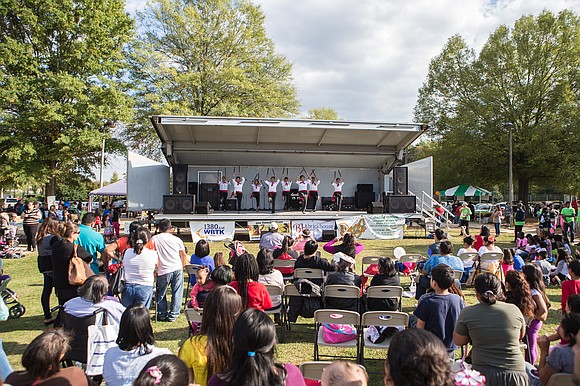 The 14th Annual Imagine Festival showcasing the many ethnic cultures that make up the Richmond community, will be held noon to 5 p.m. Saturday, Oct. 20, at the Broad Rock Sports Complex, 4802 Warwick Road in South Side.
The free family-friendly event, sponsored by the City of Richmond's Office of Multicultural Affairs, will feature a range of community performance groups, health screenings, exhibits, arts and crafts and games.
Music and dance groups scheduled to take the stage include Claves Unidos, Lion Dance, Happiness Dance Studios, MECA International Folklore, the Sudanese Association, River City Taiko, Salsa Guy's Bomba Y Plana, Sacred Heart Folklorico and Mariachi Emanuel.
Una Via Sana and La Casa de la Salud will provide health screenings at no charge, organizers stated.
Details: Richmond Office of Multicultural Affairs, (804) 646-0145.