Venisha Brown, daughter of legendary singer James Brown, dies at 53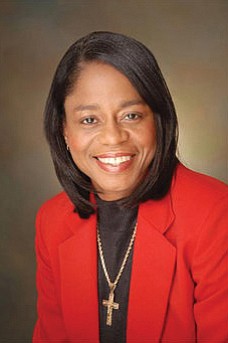 AUGUSTA, Ga.
A daughter of the late "Godfather of Soul" James Brown has died.
According to the James Brown Family Foundation, Venisha Brown died Wednesday, Sept. 19, 2018, at AU Health Medical Center in Augusta of complications from pneumonia. She was 53.
A songwriter and musician, Ms. Brown was active in the foundation and is remembered as "one who fully embodied the dance moves of her father,"
Mr. Brown died on Christmas Day 2006.
The foundation said Ms. Brown's family thanks everyone for their "prayers and telephone calls" but asked for privacy.
Funeral arrangements are pending. In lieu of flowers, the family asks for donations to the James Brown Academy of Musik Pupils, a musical, instrumental, initiative year-round educational hub designed for youths to discover their musical ability.