Personality: Brian Palmer
Spotlight on 2019 Peabody Award-winning journalist
4/26/2019, 6 a.m.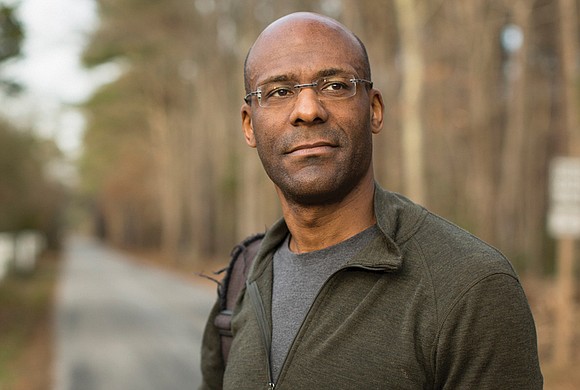 "I hear these two people talking about the power of hunting for and unearthing evidence, facts in service of justice and the greater good. I thought that was absolutely amazing."
Later, as he worked his way to earn a master's in photography from the School of Arts in New York City, Mr. Palmer got a job as a fact checker at the Village Voice.
"I really wanted to be a photographer at the Village Voice," he recalls. "I showed my portfolio to the photo editor. He looked at it for all of 45 seconds. I felt lower than a bug."
Later, the young novice had a conversation with an assistant photo editor who pointed out how to beef up his work.
Consequently, he focused on writing and became a writer and photographer for the Village Voice. "I had an amazing editor who I am still in touch with."
The process in journalism, he says, is "the relentless looking and humility, knowing you will never know the whole story, even if you get a treasure trove of information and the best interviews. To think you have nailed the story is a kind of hubris that is an occupational hazard.
"I think you have to be humble and be hungry," he continues. "The best journalists continue to research and uncover information throughout their careers."
Meet Peabody Award-winning journalist and this week's Personality, Brian Palmer:
Occupation: Journalist, photographer and filmmaker.
Latest accomplishment: Winning a Peabody Award in the radio/podcasts category for an investigative piece, "Monumental Lies," exploring the contested history surrounding monuments in the South to Confederates.
Born: 1964 in Queens, N.Y.
Current residence: Richmond's Church Hill.
Family: Wife, Erin, and Teacake, the wonder dog.
Alma maters: Bachelor's in East Asian Studies from Brown University, 1986; master's of fine arts in photography from the School of Visual Arts, 1990
How I got news about winning the Peabody Award: When I found out we won, I was walking my dog, Teacake, with my wife, Erin, in Church Hill. I got a text and just shouted, "Yes!" The dog didn't react but I scared my wife.
My reaction: Absolute surprise and shock. To be nominated was surprising, and to win — I was not allowing myself to anticipate what winning would be like.
How I start the day: I get up when I am being good, meditate when I am being lazy. Then I put the coffee on and listen to public radio.
I place top value on: Integrity.