3-day Valuing Black Lives Global Summit slated for Aug. 20-22 at VUU
8/9/2019, 6 a.m.
The 2019 Valuing Black Lives Global Summit, a three-day event designed to pro- vide psychological and emotional healing for African-Americans because of the legacy of slavery, will be held Tuesday, Aug. 20, through Thursday, Aug. 22, at the Claude G. Perkins Living and Learning Center at Virginia Union University, 1500 N. Lombardy St.
The event is a projectof the Community Healing Network, a Connecticut-based nonprofit, in collaboration with the Association of Black Psychologists. It is part of the network's Global Truth Campaign and Tour and will help mark the 400th anniversary of the forced arrival of Africans in this country.
The summit will feature a variety of local, national and international speakers and use Emotional Emancipation Circles developed by the Community Healing Network and the Association of Black Psychologists to help undo the trauma caused by anti-black racism.
The summit will open at 8:45 a.m. Tuesday, Aug. 20, with the theme, "We Are – Remembrance," recalling the narratives of Africans before the trans-Atlantic slave trade, during the Middle Passage and during enslavement. Janine Bell, founder of the Elegba Folklore Society in Richmond, will lead the group on the Richmond Slave Trail, tracing the route of the enslaved Africans from Ancarrow's Landing on the James River to the sites of holding pens, auction blocks and the African Burial Ground in Shockoe Bottom.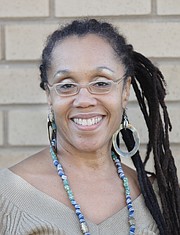 "We Are – Revelation" is the theme for the summit's second day starting at 9 a.m., Wednesday, Aug. 21. Speakers include Midodji Gaglo, founder of the African Lisbon Tour in Portugal, and Christy Coleman, chief executive officer of the American Civil War Museum in Richmond.
Formal training in Emotional Emancipation Circles will begin, and 2019 Community Healer Awards will be presented in a celebration from 7:30 to 9 p.m.
"We Are – Forever" is the theme for the third day that begins at 9 a.m. Thursday, Aug. 22. Author and filmmaker Ytasha Womack will talk about AfroFuturism and creating a new future for people of African descent.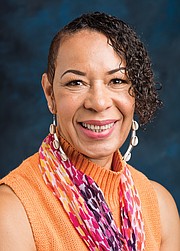 Other presenters include Dr. Tawede Cheryl Grills, past president of the Association of Black Psychologists and leader of the Community Health Network's Global Emotional Emancipation Circle Training Team.
Tickets are $30 for each day, with registration available in advance or on site.
Emotional Emancipation Circle facilitator training and certification also is available.
Details and registration: www. communityhealingnet.org/2019-valuing-black-lives-summit/