Weathering addiction
Spencer Christian, Va. native and former national television weatherman, has been haunted by a gambling addiction for decades
By Reginald Stuart | 2/1/2019, 6 a.m.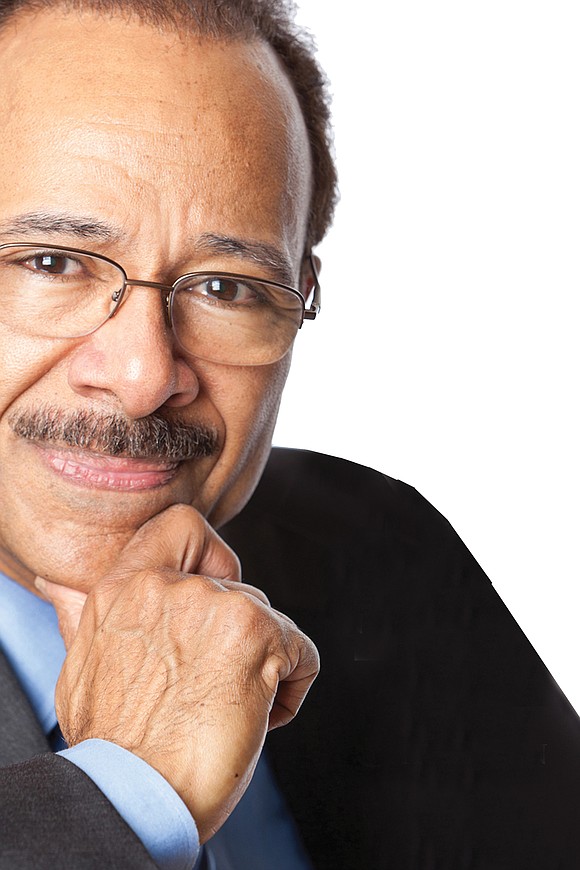 "I was praying with a selfish heart," he said, explaining that his years of prayer were more about getting out of the gambling jam at hand "because I didn't want to give it up."
He said it wasn't until 2010 or 2012 that his heart changed.
Mr. Christian does not claim that he has been cured. He said he never ran afoul of his jobs with his gambling problem and never lost his love for his family.
He said he has simply reached a point in life where he sees gambling is not worth the private agony he endured over and over again to be a high roller and losing at every turn. He has more important things to do these days, he said, like doting on his grandchildren.
His book provided him a chance to unload his personal tick-tock story about living as a gambling addict, of running huge charge tickets called "markers" at hotels from Atlantic City to Las Vegas, while living large in complimentary luxury hotel suites while gambling and often times dining with the rich and famous.
Sprinkled within the sad saga of never-ending excitement were spicy nuggets about his experiences as a national television figure and meeting American presidents, baseball legend Duke Snider and boxing legend Muhammad Ali. His only freedom from his addiction, it seems, was behind the television screen and talking weather. He gives praise to his parents, church pastor, schoolteachers and siblings. 
In writing about his life, Mr. Christian notes he had befriended businessman Donald Trump long before President Trump existed. Mr. Trump, then owner of the Trump Plaza Hotel and Casino in Atlantic City, had invited Mr. Christian to interview him on "Good Morning America" about the championship boxing match that night in 1987 at the casino between Mike Tyson and Tyrell Biggs. The two gained such a rapport that in 1993, he noted, Mr. Trump approached him about co-hosting a cable television talk show with Mr. Trump's wife at the time, Marla Maples.
Then in the mid-1990s as he suffered a "series of severe losses and my financial house of cards was on the verge of collapse," Mr. Christian faxed Mr. Trump a letter requesting a loan to pay off his casino debts. 
Mr. Trump called him a day later, Mr. Christian recalls, telling Mr. Christian, " 'I can't lend any money because I'm being audited.' "
He said Mr. Trump suggested he go to the casino and tell the cashier that Mr. Trump had authorized him to ask for a loan.
"I decided I knew it wouldn't work," Mr. Christian said, adding that he knew from past experiences that getting a loan from a casino required many layers of approval, some signed paperwork and many people's say so. He said that was "the last connection" he had with Mr. Trump. 
Mr. Christian doesn't know if former Virginia Gov. L. Douglas Wilder, who has family roots in Charles City County, knew the full story about his gambling addiction before Gov. Wilder and others were sent a manuscript of the book to write cover comments. If Gov. Wilder and the others were angered, upset or disappointed by him, they didn't tell him, nor did they retract their endorsement promises, Mr. Christian said.
So far, his book has sold fewer than 5,000 copies, Mr. Christian said, adding he didn't write the book hoping to make a lot of money on his story. He said he wanted people to understand what his life was about and learn from it.
While Mr. Christian acknowledges that many people throughout the Metro Richmond area remember him from his childhood and early career in Virginia, he said he has always benefited from the seemingly never-ending love of his family and admiration from longtime friends and supporters. He said he's one lucky guy.
On a trip last year to historic Westover Plantation in Charles City County to introduce his book, Mr. Christian said more than 50 people turned out to see him and get his book autographed. No one had any discouraging things to say, he said. 
"Deep down in my heart, I do believe I'll never gamble again," Mr. Christian said. "There is no part of me that has that urge again. I think more seriously about all the things I have enjoyed with my kids and grandkids."