VUU's Hilliard to join Steelers' preseason training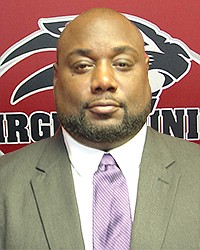 Virginia Union University assistant football Coach Marcus Hilliard has been chosen to participate in the Pittsburgh Steelers' preseason training.
Hilliard will join the NFL club as part of the Bill Walsh NFL Diversity Coaching Fellowship. He will join the Steelers from July 24 through Aug. 10 in Latrobe, Pa.
Earlier this year, Hilliard was named Division II Assistant Coach of the Year by the American Football Coaches of America.
The VUU Panthers went 8-2 in 2018-19 in head Coach Alvin Parker's first season on the sidelines.