Terry recruits 4 for Lady Panthers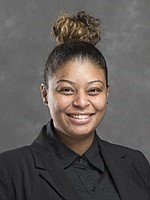 First-year Virginia Union University Lady Panthers basketball coach Tierra Terry has been busy on the recruiting trail.
Coach Terry's first four signees include two incoming freshmen and two transfer students.
Arriving freshmen are 6-foot-2 Aaliyah Bevans from Capitol Heights, Md., and 5-foot-7 Jhakia Gist from Brooklyn, N.Y.
The transfers are 5-foot-8 Chrishyanah Alston from North Carolina A&T State University and 6-foot-1 Sarah Placide from Daytona State College in Florida.