Dr. Diane Harris Marsh, trailblazing dentist and wife of former state Sen. Henry L. Marsh III, dies at 84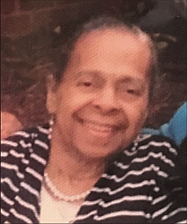 Dr. Diane Elaine Harris Marsh was a "super mom" before the term was coined, according to her family.
She juggled with aplomb her multiple roles as a trailblazing community dentist, talented artist, devoted mother and chief cheerleader for her husband, attorney Henry L. Marsh III, as he took on major civil rights cases and built his career in public service, including becoming Richmond's first Black mayor and later serving in the state Senate.
Mr. Marsh said his wife of 58 years enabled him to travel out of town for days and weeks on significant civil rights cases.
"I knew everything would be taken care of at home," the 86-year-old Mr. Marsh said. "Nothing I did would have been possible without the support she provided."
"Anyone who spent real time with her was struck by her grace, dignity, elegance, humility, compassion and beauty," her son, Dwayne S. Marsh of San Francisco, wrote in a published tribute. "Her strength of character and devotion to family were unmatched and elevated everyone whose life she touched."
Sidelined by crippling illness for 23 years, Dr. Marsh's roles as a professional and caring individual are being remembered following her death on Tuesday, Sept. 1, 2020, at her family residence in Church Hill. She was 84.
The family held a private ceremony Saturday, Sept. 5, and plans to hold a public memorial service after the pandemic ends.
Born in Richmond, Dr. Marsh was the daughter of the late Dr. Vernon J. Harris Sr., a physician in Church Hill for five decades and for whom a community medical clinic on 25th Street in the area is named.
Growing up, Dr. Marsh and her older sister, the late Dr. Jean L. Harris, often accompanied their father on house calls. While Jean Harris went on to become a physician like her father and later rose to serve as state secretary of health and human resources under Gov. John N. Dalton, Dr. Marsh was influenced by the family's dentist, the late Dr. Francis M. Foster, to make her mark in that field.
Dr. Marsh graduated with an art degree from Virginia Union University, where she met her future husband. "We just clicked; it was love at first sight," Mr. Marsh said.
Both had grown up just blocks from each other in Church Hill. But they attended different high schools — she, Maggie L. Walker and he, Armstrong.
Mr. Marsh went to Washington where he worked and went to law school at Howard University. After graduating from VUU two years later, Dr. Marsh joined him and enrolled in Howard University's dental school.
After she graduated in 1961, the couple returned to Richmond where Dr. Marsh set up her dental practice in her father's medical office at 2906 Q St. Mr. Marsh, meanwhile, began a civil rights law firm with Samuel W. Tucker where he practiced for 50 years.
At the time, according to state records, Dr. Marsh was among the few female dentists in Virginia and one of the rare African-American women in the field. She served thousands of patients for 36 years before arthritis and illness forced her to shut down the practice. Former patients still tell her children about the service she provided. Some still wear the dentures Dr. Marsh made.
While operating her practice, Dr. Marsh also taught students in the dental school at Virginia Commonwealth University as an adjunct professor, including some of the young women and men she inspired to go into the field.
Her children also speak of the love and guidance she provided to them in their formative years that allowed them to avoid some of the mistakes of their peers as they matured. "She never missed a game, a recital or a concert," her children noted.
Today, her children reflect the commitment to service and community of their parents. Her son, Dwayne, and daughter, Nadine Marsh-Carter, a former Richmond School Board member who also has a law degree, run people-helping nonprofit organizations. Mr. Marsh is chief executive officer of Northern California Grantmakers, which battles homelessness, while Ms. Marsh-Carter is the president and chief executive officer of the Children's Home Society of Virginia, an adoption agency.
Another daughter, Sonya M. Craft, now of Richmond, also is involved in education as a high school physics teacher.
Dr. Marsh also was "a gifted sculptor, talented pianist and creative photographer," her son wrote, although she rarely showcased her gifts outside the family home.
Dr. Marsh was a member of Cedar Street Baptist Church of God and the Richmond Chapter of The Links.
In addition to her husband and children, Dr. Marsh is survived by a brother, Vernon J. Harris Jr. of Utica, N.Y., a retired engineer whose career included working on the Apollo mission for NASA; six grandchildren, and one great-grandchild.