Dr. Diane Harris Marsh, trailblazing dentist and wife of former state Sen. Henry L. Marsh III, dies at 84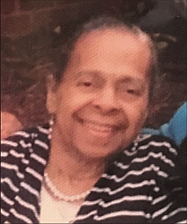 While operating her practice, Dr. Marsh also taught students in the dental school at Virginia Commonwealth University as an adjunct professor, including some of the young women and men she inspired to go into the field.
Her children also speak of the love and guidance she provided to them in their formative years that allowed them to avoid some of the mistakes of their peers as they matured. "She never missed a game, a recital or a concert," her children noted.
Today, her children reflect the commitment to service and community of their parents. Her son, Dwayne, and daughter, Nadine Marsh-Carter, a former Richmond School Board member who also has a law degree, run people-helping nonprofit organizations. Mr. Marsh is chief executive officer of Northern California Grantmakers, which battles homelessness, while Ms. Marsh-Carter is the president and chief executive officer of the Children's Home Society of Virginia, an adoption agency.
Another daughter, Sonya M. Craft, now of Richmond, also is involved in education as a high school physics teacher.
Dr. Marsh also was "a gifted sculptor, talented pianist and creative photographer," her son wrote, although she rarely showcased her gifts outside the family home.
Dr. Marsh was a member of Cedar Street Baptist Church of God and the Richmond Chapter of The Links.
In addition to her husband and children, Dr. Marsh is survived by a brother, Vernon J. Harris Jr. of Utica, N.Y., a retired engineer whose career included working on the Apollo mission for NASA; six grandchildren, and one great-grandchild.