Lawrence Hugh 'Larry' Everette, social worker and popular singer, dies at 74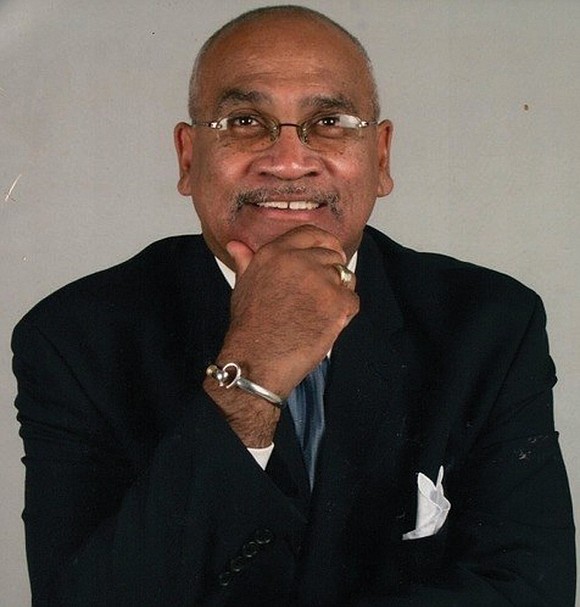 Lawrence Hugh "Larry" Everette was passionate about helping people and singing.
Mr. Everette was able to do both as a career social worker and as a vocalist in a church choir and a founding member of the popular Richmond classic R&B, soul and doo-wop group Bak N Da Day.
In a social work career that spanned 40 years, Mr. Everette said he sought to focus on the number problem for families, drug and alcohol addiction, and sought "to do all I can to break (the) cycle of substance abuse and violence."
"He helped a lot of people," said Rosalind Taylor Everette, his wife of 52 years. "So many people he worked with would come up to him and tell him that he had saved their lives."
Mr. Everette, who had been battling cancer, died at his South Side home on Monday, Nov. 28, 2022, his wife said. He was 74.
Family and friends were to gather at 11 a.m. Thursday, Dec. 8, to celebrate his life at First Baptist Church of South Richmond, 1501 Decatur St., where he was a longtime active member, sang in the choir member and was a member of the Imani Singers.
A native of Rockland County, N.Y, where he and his wife first met, Mr. Everette began his association with Richmond after enrolling at Virginia Union University.
After graduating, he joined Mrs. Everette in Philadelphia where she was earning a degree in nursing and he earned a master's degree in social work from the University of Pennsylvania, while also working as a psychiatric social worker.
Once completed, the couple returned to Richmond to begin their careers.
Among other things, he ran an after-care program for released prisoners for the city Department of Social Services and served as director of crisis intervention for the mentally ill for the city Department of Behavioral Health, now RBHA, said his wife, a retired Richmond Public Schools nurse.
Recruited to Rubicon, he ran treatment programs for alcoholics and eventually became deputy director of the substance abuse operation at Rubicon.
He later joined RPS' staff where he initially served as an employee assistance specialist and then as a specialist in the school system's program to reduce truancy, violence and substance abuse among students. He was director of the program when he retired in 2012, his wife said.
In a 2009 Free Press Personality feature, Mr. Everette stated that many of the students he worked with as a truancy specialist were "the children of individuals that I have treated at Rubicon in the past." Mr. Everette stated that he knew the addiction cycle could be broken based on meeting "former clients who are sober, clean and successful."
After retiring, he worked for several years with city jail inmates enrolled in an internal addiction treatment program.
He also served as a clinical consultant to Rubicon and as president of the Rubicon board of directors before the program shut down and sold its property to RBHA in 2015.
When Russell Bennett organized the a cappella quintet Bak N Da Day in 1999, he said Mr. Everette was the first person he called.
"He was an easygoing guy who had a golden velvet voice," Mr. Bennett said. "He was the guy who focused on our harmony."
Mr. Bennett said Mr. Everette left after 14 years, and since then, Mr. Bennett said he has never been able to find anyone with the same "high smooth tenor. So, we haven't been able to do some of the songs he sang, such as 'Since I Don't Have You' and 'Little Itty Bitty Pretty One.'"
Mr. Everette also was a past president and longtime member of Club 533. He also belonged to the Theban Beneficial Club and the Upsilon Nu Chapter of Omega Psi Phi Fraternity.
Along with his wife, survivors include daughter Stephanie E. Lomax and son Darren K. Everette; stepmother Shirley Wimbush; sisters Cheryl Everette-Smith and Crystal Everette–Ross; brother Michael S. Everette; five grandchildren; and one great-grandchild.
The family requests that memorial contributions be made to Virginia Union University's scholarship fund in his name.