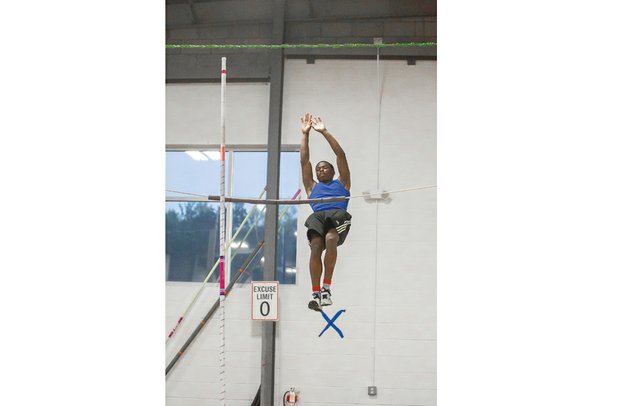 Pole vaulter Chris St. Helen practices his lift and positions at Aerial East Gymnastics in Mechanicsville. The Henrico resident won the Division 5, South Regional title last month by clearing 15-4.

Stories this photo appears in:

As a younger athlete, Chris St. Helen tried his luck at basketball, football and long-distance running, and he was average. Then he discovered the pole vault and he was average no more. From then on, it has been up, up and away.