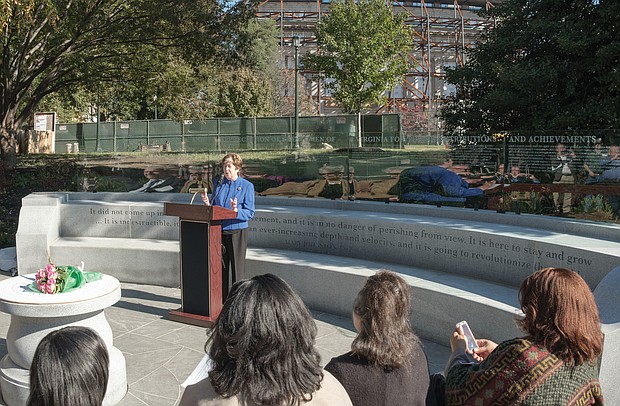 Former state Sen. Mary Margaret Whipple of Northern Virginia, vice chair of the fundraising Virginia Capitol Foundation, addresses the crowd at Tuesday's ceremony at the monument site in Capitol Square.
Stories this photo appears in:

Virginia First Lady Pam Northam and former First Lady Susan Allen, wife of former Gov. George Allen, gathered Tuesday with a small crowd in Capitol Square to proclaim a milestone in making a dream a reality.