Dr. Evora W. Jones, who mentored authors and educators at VUU, dies at age 88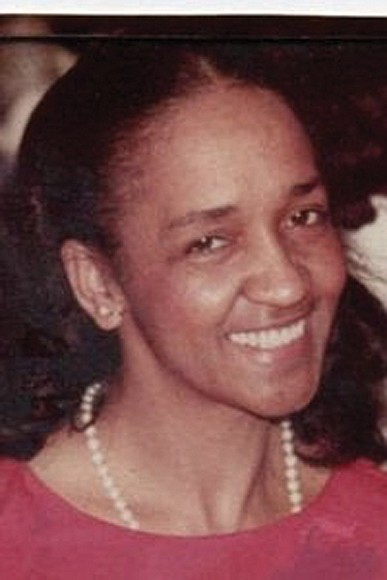 Dr. Evora Williams Jones, a retired English professor at Virginia Union University who focused on Southern women writers, has died.
Dr. Jones, who died at age 88 on Thursday, Aug. 10, 2023, wrote extensively on the works on Zora Neale Hurston and on other writers.
She also is credited with molding and mentoring future authors, educators and journalists and educators during her 30-year tenure at the Baptist-affiliated Richmond school.
"Anyone who knew her would agree that it is impossible to exaggerate the genuine love and kindness in her heart, the determination and pas- sion of her spirit, her love for her family and the strength of her faith in God," her family wrote about her.
Family and friends will pay final tributes to Dr. Jones at 11 a.m. Friday, Aug. 18, at First African Baptist Church, 2700 Hanes Ave., of which she was a lifelong member and where her late father, the Rev. Y.B. Williams Sr., served as pastor until his death in 1974.
Prior to the funeral, there will be a viewing from 10 a.m. to 8 p.m. Thursday, Aug. 17, at Scott's Funeral Home Chapel, 116 E. Brookland Park Blvd.
Dr. Jones began teaching at VUU around 1972 and won admiration in overcoming a barrier to earning her doctoral degree, her family stated. When she began pursuing the degree at the University of Virginia, her adviser told her he would see to it that she would not succeed, the family stated.
Tough and determined, she got around him and earned her Ph.D. as she also juggled her roles as an educator, wife of a medical professional, the mother of six children and the caretaker of three dogs, the family noted.
"This is what makes her a superhero to her family and a role model to many," her family concluded.
Born in Newport News, the family moved to Richmond when her father was called to the First African Baptist pulpit and led the congregation in moving to its current home in Barton Heights.
Dr. Jones graduated from Armstrong High School, and after graduating from VUU in 1955, she began teaching at Dunbar High School in Lynchburg.
Her career took a hiatus after she married future Richmond obstetrician William C. Jones. The couple moved to Nashville and started a family while he earned his medical degree at Meharry Medical College and she earned her master's degree in Victorian studies at Tennessee State University.
She picked up her career after the couple returned to Richmond in the early 1970s with their six children.
She was preceded in death by her husband and a son, Michael C. Jones.
Survivors include her children, Lisa J. Dixon, Dr. Mark Jones, Lori J. Mason, Dr. David Jones and Dr. Lydia J. Johnson; her brother, Tim Williams; nine grandchildren; and five great-grandchildren.
The family requests that in lieu of flowers, contributions be made in Dr. Jones' name to VUU's general scholarship fund or to First African Baptist Church.