Longtime RPS educator Eleanor R. Binford remembered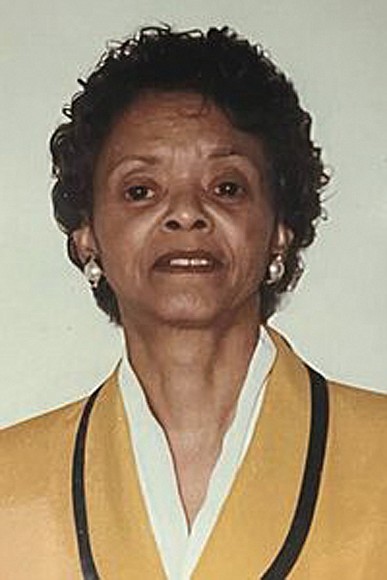 Eleanor Redd Binford influenced hundreds of elementary schoolchildren during the 35 years she taught in Richmond Public Schools.
Mrs. Binford was so successful that Ebony Magazine named her to its list of the best Black teachers in America.
Radio talk show host Gary Flowers, who was one of her students, said she did more than teach classroom subjects.
Students who came to her classroom had to leave sloppy speech and grammar at the door as she did not tolerate it in her classroom, he said.
She also taught her students the importance of dignity, decorum, poise, gentility and manners.
"You know the Africansaying that it takes a village to raise a child," Mr. Flowers said. "Mrs. Binford was a village mother."
Mrs. Binford's role in putting Richmond children on the road to successful lives is being remembered following her death on Friday, July 28, 2023, at age 90.
Her life was celebrated Friday, Aug. 11, at Scott's Funeral Home Chapel, with the Rev. Lawrence Cooper delivering the eulogy.
Mrs. Binford, who married at 19, began her teaching career in Richmond after graduating from Virginia Union University in 1958. She also was elected the 1953 homecoming queen. She later earned a master's degree from Virginia Commonwealth University.
She taught at three elementary schools, A.V. Norrell, John B. Cary (now renamed Lois Harrison-Jones) and Bellevue before retiring in the mid-1990s.
Born in Fredericksburg during the Great Depression, Mrs. Binford also left a civil rights mark on her hometown.
She was among the 27 seniors at Walker-Grant High School who led one of the first civil rights protests in that community and the state to decry the decision of the city's Dorothy Hart Community Center to block the Class of 1950 from using the facility for their graduation ceremony because of the color of their skin.
Mrs. Binford and her classmates protested in front of the center with signs reading "This entrance CLOSED to us" before marching to a local Black church for the ceremony.
Last year as part of an effort to highlight the area's Black history, Fredericksburg officially saluted the students'courage by unveiling a panel listing the names of the demonstrators, including Mrs. Binford, and the story of their protest on a panel in front of the center, which is still in use and is now a national historic landmark.
Mrs. Binford was active in VUU alumni support groups, such the Panther 100 Club at Richmond and national organizations for graduates. Through the years, she was a fixture at numerous VUU basketball and football games.
She also was a 50-year member of The Mothers Club, which began as a support group for young mothers, and the Upsilon Omega Chapter of Alpha Kappa Alpha Sorority.
Mrs. Binford was predeceased by her husband, Jerome G. Binford, and her daughter, the Rev. Carla P. Binford-Jerman.
Survivors include her son, Terry J. Binford, and her brother, Dr. George R. Yancey.