Putting women on the map
National Center of Women's Innovations selects Dr. Gladys B. West as inaugural honoree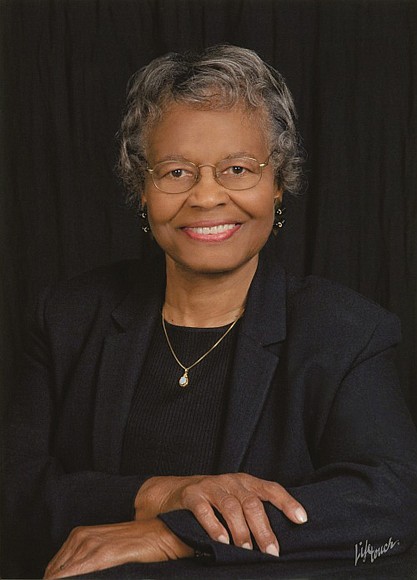 Dr. Gladys B. West, the African-American mathematician whose mapping of the world enabled Global Positioning System (GPS), was chosen by the newly launched National Center of Women's Innovations (NCWI) as its inaugural "Forgotten Women Innovator."
Born in rural Dinwiddie County, Gladys Mae Brown West graduated first in her high school class, earning a scholarship to Virginia State College (later Virginia State University), where she earned a bachelor's in mathematics in 1952.
After teaching in public schools, she completed a master's degree from VSU in 1955, and the following year began working at the Naval Surface Warfare Center at Dahlgren. She was the second African-American woman hired at the base, among only four African-American employees in total.
Admired by her colleagues for her skill in calculating complex mathematical equations, she excelled in computer programming. Dr. West emerged as an integral part of the team that developed the modern GPS, tirelessly collecting data from orbiting satellites and developing mathematical algorithms for supercomputers to process precise surface elevations.
She later became project manager for the radar altimetry data processing project of Seasat, the first satellite designed for remote sensing of the Earth's oceans, for which she received a commendation. Dr. West published numerous papers and made presentations on her work at national and international conferences before retiring in 1998.
Throughout her career, Dr. West continued her education and in 2000 received a Ph.D. in public administration and policy affairs from Virginia Tech. She was a 2019 Strong Men & Women in Virginia History honoree by the Library of Virginia and Dominion Energy.
Dr. Lance Collins, executive director of Virginia Tech's Innovation Campus, was among those who honored the 93-year-old Sutherland native at the Ritz-Carlton in Pentagon City on her birthday, Oct. 27.
"I only recently discovered Dr. West and her breathtaking accuracy in measuring the world," Dr. Collins noted, expressing pride for the Virginia Tech alum in an NCWI press release.
"How many other Gladys Wests are out there? I salute her amazing accomplishments and the NCWI for shining a light on her and the thousands of other women and minority innovators we have buried."
Keynote speaker Deborah Roberts, ABC News senior national affairs correspondent and co-host of "20/20," emphasized the importance of recognizing forgotten women innovators.
"What an honor and privilege to shine a light on those hidden and extraordinary figures like Dr. Gladys B. West who helped change the world. We are grateful for your genius and example," Ms. Roberts said.
NCWI was formed in Alexandria in late 2022 to unearth the buried stories of women innovators who have or are changing the world.
NCWI is committed to highlighting women such as Dr. West with STEM educational modules and interactive mobile exhibits, and an interactive, digital data file of all women innovators past and present.
To support this goal, the nonprofit has established a $250,000 initial fundraising goal.
For more information, visit www.womensinnovations.org