Richmond Symphony to perform long-overlooked 'Negro Folk Symphony'
Debora Timms | 11/9/2023, 6 p.m.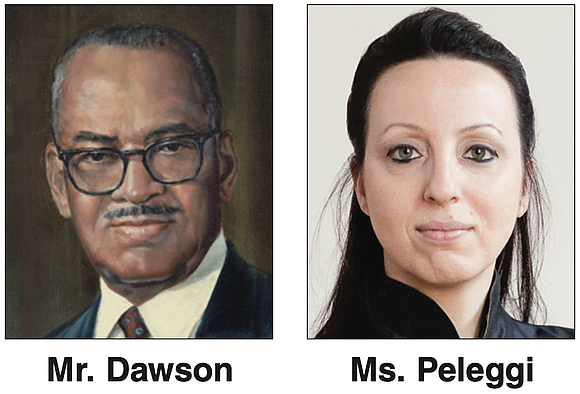 When the Richmond Symphony takes the stage for two performances this weekend, one of the pieces they will perform is being billed as "the greatest symphony you've never heard."
First premiered to critical acclaim in 1934, "Negro Folk Symphony" by William Dawson never achieved widespread success. It became the African-American composer's first and last symphony, and has only been performed a handful of times since. Now Richmond audiences will get to hear it conducted by the symphony's music director, Valentina Peleggi.
"Until a couple of years ago I had never heard about this symphony," Ms. Peleggi confided in a recent Zoom interview.
She said she found the work by chance searching online for new music during the pandemic.
Obtaining the score for the relatively obscure piece was not easy; however, she was drawn in by the sound, the history and the idea of what the composer was trying to create.
"It was embracing two worlds and two cultures into one piece of music. Negro folk music and the symphony," Ms. Peleggi explained. "What I really loved was that the goal was to bring people together — to create a bond and an embrace."
The Italian-born conductor has worked with orchestras around the world. She was working in Brazil when she saw the opening for music director at the Richmond Symphony.
She applied, in part, because former associate conductor Marin Alsop shared how she was given her first opportunity as a female conductor by the symphony in the late 1980s.
Her interview was interrupted by the start of lockdowns,
but Ms. Peleggi said she fell in love with Richmond. She took the job during the 2020-21 season, and her contract was recently extended through 2027-28.
"There is something incredibly rare and special in Richmond," Ms. Peleggi said.
"There is great talent in the orchestra. The musicians are really, truly artists with a combination of passion, enthusiasm and talent."
All of which will be on display during the Nov. 11 and Nov. 12 performances that have freedom as a common thread.
"Negro Folk Symphony" features unique instruments specific to the piece including drums and a bell that is struck repeatedly to represent church bells tolling. A reminder, said Ms. Peleggi, "of those for whom there was no memorial during the 250 years of slavery in the United States of America."
Adolphus Hailstork's 2nd Piano Concerto, "The Peaceable Kingdom," also will be premiered along with a two-conductor meditation between Ms. Peleggi and associate conductor Chia-Hsuan Lin of Roxanna Panufnik's "Across the Line of Dreams" which tells a story about Harriet Tubman and Rani Lakshmibai, separated by an ocean but both fighting against oppression.
For more information or to purchase tickets visit richmondsymphony.com.