Community Foundation announces local R.E.B. Foundation winners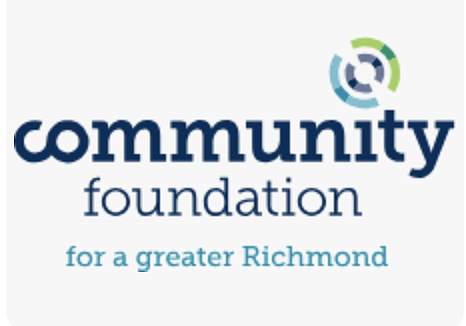 Several Richmond area teachers have been recognized for their contributions to public education — and given the means and opportunity to take their work even further.
Last week, the Community Foundation and R.E.B. Foundation announced the winners of the 2023 R.E.B. Awards for Teaching Excellence. Recipients each received up to $15,000 for travel experiences to further their knowledge and skills.
Richmond Public Schools
RPS teachers Naiima Smith of Franklin Military Academy, Gwendolyn Nixon and Joanna Minott of Huguenot High School won the R.E.B. award for the Richmond city educational district after being nominated by members of the community.
Ms. Smith plans to explore the history and culture of Accra, Ghana and parts of the Civil Rights Trail using the award money, while Ms. Nixon will investigate inequality in environmental benefits and hazards for African and Indigenous communities.
Ms. Minott will learn about the influence of geology, astronomy and proximity to water on the Mayan Civilization, the Ashanti Kingdom, and the Ayutthaya Empire to improve her earth science curriculum.
Chesterfield County Public Schools
Mary Elise Chonko of the Chesterfield Career and Technical Center's Hull Campus, Carver Middle School's Lily Hungarland, Peter Schumacher at James River High and Matoaca High's Ramón Zabala won the R.E.B. awards for the school district.
Planned travel experiences for Chesterfield award winners will be focused on exploring Hispanic heritage in the Caribbean and South American countries, studying the future of pastry in Asia, visiting locations and people to bolster education on the Civil Rights Movement, and exploring life in post-World War II Japan and Germany.
Henrico County Public Schools
Four Henrico County Public Schools instructors won the REB Award for Teaching Excellence
• James Dorton, J.R. Tucker High School (history teacher): $10,500 to travel to England and Austria and research the life, career and death of a great uncle, a B-17 pilot killed during World War II.
• Andrew Givens, Advanced Career Education Center at Hermitage (entrepreneurship teacher): $12,500 to examine how the Young Enterprise Scheme program in New Zealand supports students from diverse ethnic, economic and regional backgrounds as they learn entrepreneurial skills and plan community businesses.
• Amanda Kinsler, Tuckahoe Middle School (innovative learning coach): $12,400 to visit Scandinavian schools and learn how they create a culture of student success and teacher happiness by emphasizing student ownership, project-based learning and innovation.
• Chad Lowe, the Academy at Virginia Randolph (history teacher): $15,000 to travel to major U.S. and European cities to research governmental differences and observe various instructional approaches in successful inner-city schools.
For more information about the awards, please visit www.cfrichmond.org/reb.