Roland 'Duke' Ealey was part of legal team that helped integrate Richmond Public Schools
George Copeland Jr. | 11/16/2023, 6 p.m.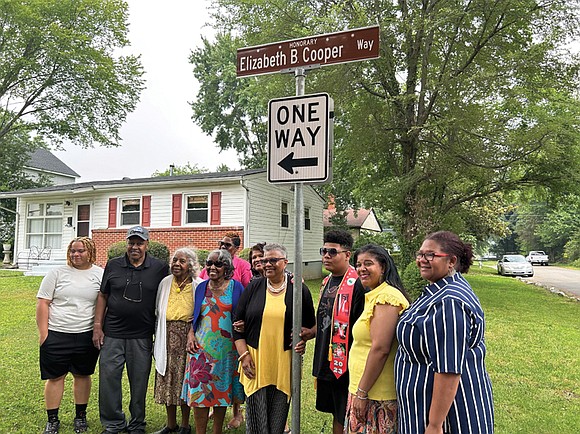 In 1958, Bettie Elizabeth Boyers Cooper became fed up with segregation when her daughter had to ride a bus four miles to and from Carver Elementary School rather than attend the whites-only Westhampton Elementary School that was within walking distance of their home.
She took action at a time when Massive Resistance was in full swing in Virginia to block implementation of the U.S. Supreme Court's 1954 and 1955 decisions in Brown v. Board of Education outlawing racial separation of schoolchildren.
Attorneys representing the case were Oliver W. Hill Sr., Roland D. Ealey, Martin A. Martin, and Samuel W. Tucker. Documents regarding the lawsuit were among the late Roland "Duke" Ealey's legal papers discovered several years ago in a Jackson Ward home.
Mrs. Boyers Cooper won a federal lawsuit in 1961 that enabled the first Black students, including her daughter, Daisy Jane Cooper (Johnson), to enter previously all-white public schools in the city.
By the time the U.S. Supreme Court ordered that Jane Cooper, at age 12, be admitted to Westhampton Junior High School, she was the first African-American student to integrate the school under a U.S. Desegregation Court Order. In June 1962, she enrolled as a freshman at Thomas Jefferson High School, also becoming the first African-American student to integrate that school.
Mrs. Boyers Cooper died Oct. 8, 2022, at age 94. Her obituary was published on the front page of the Nov. 10, 2022, edition of the Richmond Free Press.
When asked how her mother would have reacted knowing that documents related to the court case were found, Jane Cooper Johnson's response was emphatic.
"She would have been happy to know that history is still in the making," she said. "As I said before, knowledge is power. My mother was an avid reader and she was a firm believer in progress. To find out more about what Mr. Ealey contributed for the well-being of others, of course she would be interested.
"What he has done or anyone has done with regard to history, whenever it's shared, I think that's crucial education," she continued.
"Educating the public is very crucial when it comes to learning. That's how we continue to progress, individually and at large as the general public — that's how we progress as citizens, being educated."