Former MCV researcher LaVerne Wingo Cooper dies at age 92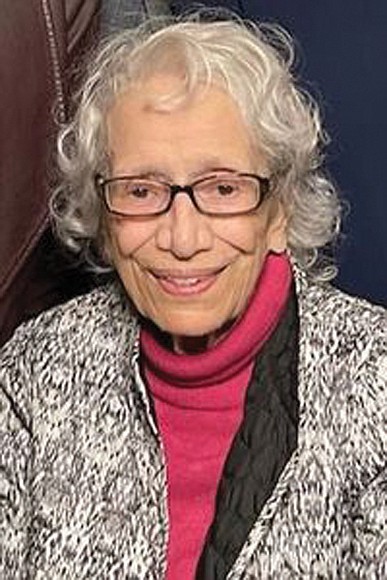 LaVerne Amelia Wingo Cooper devoted her life to trying to find cures for diseases as a clinical researcher at the Medical College of Virginia – most notably sickle cell anemia, a genetic blood disorder that is most prevalent among African-Americans.
Physician Robert B. Scott Jr. and Richmond social worker Florence Neal Cooper Smith have for decades led the fight to raise awareness of the disorder and improve treatment through a research center at MCV, Virginia Commonwealth University's medical arm.
Mrs. Cooper was described as a key supporting figure in Dr. Scott and Mrs. Cooper Smith's work. Mrs. Cooper was passionate about clinical research and loved what she did for a living, her family wrote in her obituary. Mrs. Cooper's service as a researcher and in church and community affairs is being remembered following her death on Friday, Aug. 18, 2023. She was 92.
Family and friends celebrated her life on Wednesday, Aug. 30, at St. Paul's Baptist Church in Henrico County.
Born in Amelia County, Mrs. Cooper grew up in Richmond when her family moved to the city.
She graduated from Armstrong High School and began her research career at MCV after graduating in 1951 with a degree in biology from Virginia Union University. She retired around 1991 after more than 40 years.
Mrs. Cooper also was a 75-year member of Alpha Kappa Alpha Sorority and held several leadership positions in the Upsilon Omega Chapter in Richmond as well as on the regional and international levels, her family said.
In 1954, she helped found The Mothers Club, a support group for young mothers that continued for 65 years, and was an active player in the Setteyags Pinochle Club.
She also was an 80-year member of Ebenezer Baptist Church in Jackson Ward, where she taught Sunday School, created costumes for the drama ministry and became a leader in the seniors group, Seasoned Spices.
Mrs. Cooper was predeceased by her husband, William S. Cooper, Sr., and one of her sons, Kenneth E. Cooper.
Survivors include her son, William S. Cooper Jr.; two siblings, Sandi C. Wingo and Thelma C. Wingo; two granddaughters, three grandsons, and eight great-grandchildren.
The family requests that memorial donations be made to the William S. Cooper Scholarship Fund through the VCU School of Pharmacy or to the Florence Neal Cooper Smith Professorship in Sickle Cell Research Fund through the MCV Foundation.