Richard Samuel "Major" Reynolds III, corporate leader, civil rights advocate and philanthropist, dies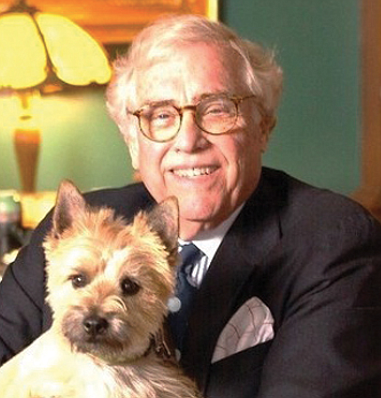 Richard Samuel "Major" Reynolds III lived his life by an axiom of British Prime Minister Winston S. Churchill, who said, "We make a living by what we get, but we make a life by what we give." Mr. Reynold died Monday, Sept. 18, 2023, at age 89.
Mr. Reynolds was born Aug. 8, 1934, in New York to Richard Samuel Reynolds Jr., chairman and president of Reynolds Metals Company, and Virginia Sargeant Reynolds. His nickname of "Major" came from his great-grandfather, Major Abram David Reynolds. His grandparents were Richard Samuel Reynolds, founder of Reynolds Metals and owner of Robertshaw Controls, and Julia Louise Reynolds. Mr. Reynolds also was predeceased by his brother, former Virginia Lt. Governor, Julian Sargeant Reynolds, who died in 1971.
Mr. Reynolds was formerly vice president and a director of Robertshaw Controls, where he was responsible for mergers and acquisitions. He later became managing director of the Reynolds Trusts. In addition, he was president of the Richard S. Reynolds Foundation and along with his cousins, Randolph N. Reynolds, Glenn Reynolds Martin and Dorothy Reynolds Brotherton, worked to provide more than $66 million in grants for arts, education, environment, health and basic human needs. Mr. Reynolds also served as president of the Missionary Emergency Fund created by Major A.D. Reynolds.
For decades, Mr. Reynolds was an outspoken advocate for the Civil Rights Movement and efforts to support diversity in employment, education, and in those who showed promise as candidates for local, state and federal office.
He served as co-chair of the Capitol Square Civil Rights Memorial Fund Raising Committee. In support of that project, he and his cousins voted to make the lead gift to the memorial with funds from the Richard S. Reynolds Foundation. Unveiled on July 21, 2008, by former Gov. Tim Kaine, the memorial was described by Architectural Digest as the second most beautiful civil rights monument in America. In recognition of his dedication, he was awarded the William P. Robinson Medal by the Virginia Legislative Black Caucus.
For some 53 years, Mr. Reynolds served on numerous boards, including the State Board for Community Colleges, in the General Assembly House of Delegates, and as a commissioner on the Virginia Port Authority. He served on the boards of Jamestown- Yorktown Foundation, Jamestown-Yorktown Educational Trust, and the Medical College of Virginia Foundation.
Mr. Reynolds also sat on the boards of Virginia Union University, Woodberry Forest School, National Conference of Christians and Jews, Salvation Army, Boys Club of Richmond, the Virginia Advisory Committee U.S. Commission of Civil Rights, and the Board of Associates of the University of Richmond.
An ardent fundraiser, Mr. Reynolds served as chairman of campaigns for the Richmond Area United Givers Fund, United Negro College Fund, Jobs for Virginia Graduates, and the Richmond Area Mental Health Association.
He was honorary chairman of capital campaigns for J. Sargeant Reynolds Community College and Woodberry Forest School. In addition, he served on the capital campaign committee for FeedMore.
Mr. Reynolds attended St. Christopher's School, graduated magna cum laude from Woodberry Forest School, and earned a bachelor's degree in history, with honors, from Princeton University.
Mr. Reynolds was a member of the Commonwealth Club and The Country Club of Virginia, Cottage Club, Princeton, N.J., and the Knickerbocker Club in New York. He was a member and trustee of Second Presbyterian Church in Richmond.
He is survived by his wife, Pamela C. Reynolds; his son, Richard Samuel Reynolds IV; and his children, Martha Blair Reynolds, Richard Clark Reynolds, and Sarah Katherine Reynolds; daughter, Anne Brice Reynolds Robertson, and her children William Brice Robertson, Samuel Leigh Robertson, Katherine Grace Robertson, and Owen Reynolds Robertson; and daughter Katherine Reynolds Barsness and son-in-law George P. Barsness Sr., and their children George Paul Barsness Jr. and his wife Alden Denny Barsness, and Zachary Reynolds Barsness, and two great-granddaughters; Margaret Boyd Barsness and Louise Denny Barsness. He also is survived by nieces Virginia Reynolds Parker and Elizabeth Reynolds Daus, and nephews Julian Sargeant Reynolds Jr. and Richard Roland Reynolds.
A funeral service took place Tuesday, Sept. 26, at Second Presbyterian Church in Richmond.