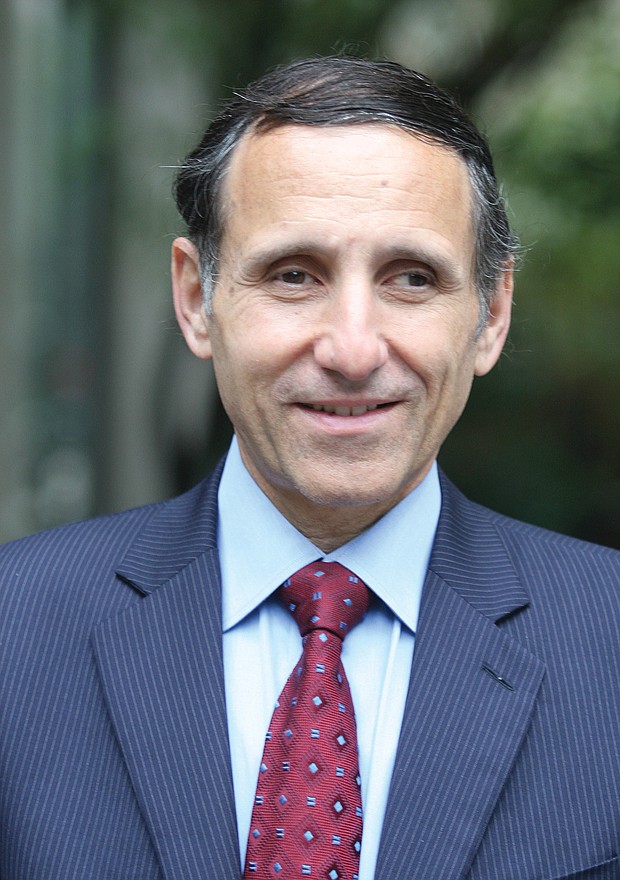 Mr. Goldman
Stories this photo appears in:

Stoney, Spanberger declare bids for governor; Paul Goldman proposes charter change
Mayor Levar M. Stoney is brushing himself off after Richmond voters for the second time rejected the $562 million casino-resort plan he fully backed and gearing up to run for governor in 2025. Separately, Paul Goldman, who led both successful no casino campaigns, is now focusing on securing public support for a change to the City Charter or constitution that would require the mayor and the City Council to put the city's children first when it comes to spending tax dollars.
In mid-June, Richmond City Council voted 8-1 to select RVA Entertainment Holdings LLC as its preferred choice to operate a resort casino in the city — setting the stage for a second attempt to win city voter support for a gambling operation that was defeated two years ago. However, political strategist Paul Goldman believes the no-bid award to the company could violate a provision of the state constitution as well as the Virginia Public Procurement Act. He said he is preparing a lawsuit to test whether the city was required to go through a bidding process before making what amounts to a perpetual right for that company to operate the casino.
A new lawsuit seeking to force new elections for the House of Delegates this November is on the fast track.
Political strategist Paul Goldman sees a path for Richmond to recover from the stinging political defeat it has suffered at the General Assembly after a bipartisan coalition rejected the state capital city's plans for a second vote to bring a $565 million casino-resort to South Side.

Alfred C. Liggins III and Urban One go all in to win voter approval of the $565M casino project proposed for South Side. The referendum is Nov. 2, with early voting going on now.
Do you want a gambling casino built on a 100-acre commercial property in the South Side?
Instead of being elected for two years, winners of the 100 Virginia House of Delegates seats in November would only get one year in office if Paul Goldman has his way.