Tennis president fined for slurs about sisters Serena, Venus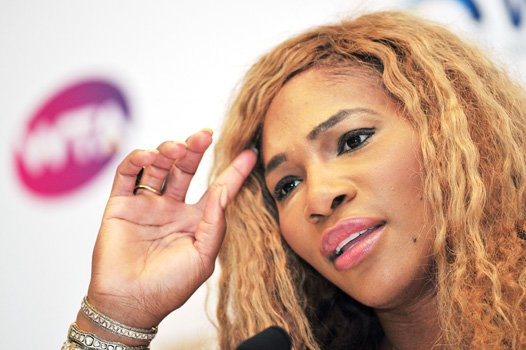 SINGAPORE
Tennis champion Serena Williams slammed the Russian Tennis Federation president this week for using "extremely sexist, racist and bullying" comments after he described Serena and sister, Venus, as the "Williams brothers."
The WTA took swift action and fined Shamil Tarpishchev $25,000 and disqualified him from working in an organizational capacity for a year after he made the comments on Russian State Television Oct. 17.
Mr. Tarpishchev, who also is an International Olympic Committee member, made an official apology Oct. 18 after the WTA demanded it.
Serena was unhappy with his remarks. "I thought they were very insensitive and extremely sexist, as well as racist. I thought they were in a way bullying," she told reporters in Singapore.
"I've done the best that I can do, and that's all I can say. So I just wasn't very happy with his comments. I think a lot of people weren't happy as well.
"But the WTA and the USTA (United States Tennis Association) did a wonderful job of making sure that — in this day and age, 2014 — for someone with his power, it's really unacceptable to make such bullying remarks."
Appearing on a chat show, the program host said to Mr. Tarpishchev: "I was at the Olympics, where Maria Sharapova was in the final, playing with one, with one of the...." Mr. Tarpishchev interrupted, "Williams brothers."
WTA chief executive Stacy Allaster said the comments were "insulting, demeaning and have absolutely no place in our sport."
Serena, 33, is the current world No. 1 player. She has won 18 grand slam singles titles. She has also teamed up with her older sister, Venus, to win 13 grand slams and three Olympic gold medals in doubles.
Venus, 34, is a former world No. 1 who has won seven grand slam singles titles.
Serena is in Singapore to play in the season-ending WTA Finals tournament. She won her first match Monday to advance.
Also in the field is world No. 2 Maria Sharapova, with whom Serena has endured a frosty relationship. The French Open champion also was offended by the comments.
"I think they were very disrespectful and uncalled for. I'm glad that many people have stood up, including the WTA," Ms. Sharapova said.
"It was very inappropriate, especially in his position and all the responsibilities that he has not just in sport, but being part of the Olympic committee. It was just really irresponsible on his part."