Personality: Dr. Sandra B. Barker
Spotlight on pioneer in linking health, people and pets
9/19/2014, 6 a.m.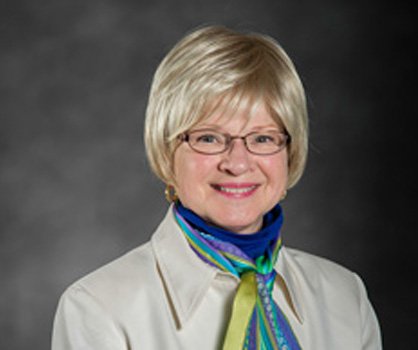 Sandra Bobkin Barker is a dog lover.
She also has a professional interest in finding ways to help people overcome challenges and improve their lives.
The aptly named psychiatry professor brings both worlds together at the VCU Medical Center in Downtown.
As director of the Center for Human-Animal Interaction, Dr. Barker, 64, has pioneered the use of therapy dogs to aid patient recovery.
As a result of her work, trained dogs come to the hospital almost every day to visit with everyone from patients to staff. Her research shows that patients and everyone connected with them — doctors, nurses and family members — do better by having contact with loving, trained animals that offer comfort and entertainment.

"Our research shows visits from our dogs" benefits patients, increases employee job satisfaction and even helps students cramming for exams, Dr. Barker says. People coping with illness or injury show "reduced anxiety, stress and fear" as a result of the interaction with a four-footed visitor, she says. The interaction improves patient outcomes.
Currently, about 40 volunteers regularly bring their trained pets to interact with people on the medical campus, she says. The registered teams of owners and pets also visit students during midterms and final exams because of findings that such visits reduce stress.
"We'd love to have more dog owners who are interested in becoming part of our program," Dr. Barker says.
She has led the nonprofit center for 13 years. The center grew out of her research dating back to 1988 that interaction between people and animals could promote health.
Dr. Barker says she was inspired by a mentor while teaching at a West Virginia graduate school to find a way to merge her love of animals with her psychology studies. At first skeptical, she has since done just that.
In 2001, she helped found the center and put VCU Medical Center on the map as the first hospital in the country to welcome therapy dogs.
Her research has spread the idea to other medical centers that now include dogs as a recognized patient therapy. She also is pleased she could partner with her husband, Dr. Randolph T. Barker, a VCU business professor emeritus and an animal lover, on some of the research. He participated in the early research, she says, and two years ago, he wrote a paper with her on the benefits of pets in the workplace that has drawn international attention.
Dr. Barker brings plenty of credentials to her work. In addition to earning a Ph.D. in psychiatry, she is a licensed certified counselor, a national certified counselor and a master addictions counselor.
Even with a busy clinical and teaching schedule, the full-time VCU professor also finds time to teach classes on human-animal interaction to budding veterinarians as an adjunct professor at the Virginia-Maryland Regional College of Veterinary Medicine at Virginia Tech in Blacksburg.
She also helped establish the Pet Loss Support Hotline at the veterinary college to establish pet loss counseling groups for clients of veterinarians. She also is regularly called to consult on human-animal interaction and pet loss with area professionals and community groups.