MBL honors business owners at awards gala
4/2/2015, 9:21 p.m.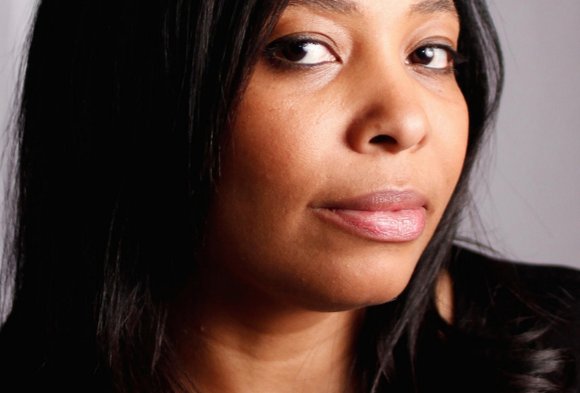 Software developer Keshau Rogers is the Metropolitan Business League's Entrepreneur of the Year.
The founder and CEO of Richmond-based Websmith Group, Ms. Rogers received the MBL's top award March 26 at the group's 24th annual awards dinner and reception at a Downtown hotel.
A Lynchburg native, Ms. Rogers founded the company in 2004 after working 10 years in software development. Her company is at 318 W. Broad St. in Downtown and offers Internet software and mobile applications for information management.
Customers of her company's software and mobile solutions include her alma mater, Virginia Commonwealth University, as well as hospital systems in New York, Texas and Washington, among others.
The MBL also presented six other awards at the event. The awards and the winners:
• Distinguished Community Service honoring an individual or entity for volunteerism, philanthropy or service — Marcy Williams, founder of Kollege and Kareer 4 Youth LLC of Henrico County.
• Extraordinary Startup Award recognizing a new or emerging small business — Ray Miles, CEO, Fastbreak General Contractors of Hampton, which is developing apartments for the elderly in Blackwell for the Richmond Redevelopment and Housing Authority.
• Lifetime Achievement Award recognizing a business that has delivered excellent service to this community — Dr. Randy Adams, owner of Dentistry for Children in Richmond.
• MBL League Leadership Award recognizing an individual or entity for supporting the MBL — Nickkol Lewis, owner of Visual Appeal Studio of Mechanicsville.
• Trailblazing Partnership Award honoring a joint venture or partnership — Gerald "Junior" Burr Jr., president of Canterbury Enterprises LLC of Chester, and Mark Hourigan, president of Hourigan Construction Corp. of Henrico County, for their joint venture in the $27 million development of Stone Brewery's new production and distribution center in Fulton.
• Vision of Excellence Award honoring a company that has been committed to business diversity — City of Richmond's Office of Minority Business Development accepted by Pat Foster, interim director.
Founded in 1968, the MBL is the Richmond area's largest African-American business organization with a membership of nearly 150 companies, according to Oliver R. Singleton, MBL president and CEO. The nonprofit organization is dedicated to advancing minority- and women-owned and small businesses.