VUU's history linked to city's emancipation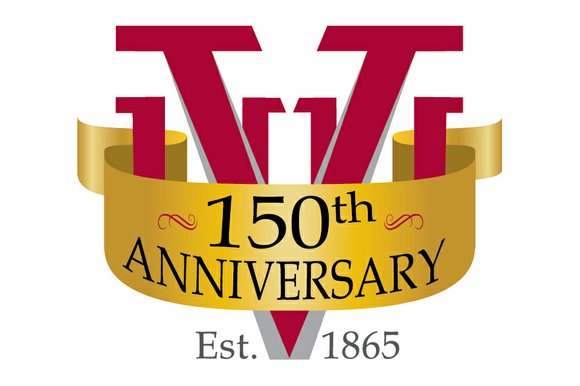 In 150 years, Virginia Union University has risen like a phoenix from the ruins of Lumpkin's Jail — where hundreds of thousands of enslaved black people were bought and sold like cattle — to become an educational training ground for local, state, national and international leaders.
"For Virginia Union, starting out at a place that had been used as a slave jail to become a place of enlightenment that has produced outstanding citizens in America, it's been miraculous," university President Claude G. Perkins proudly declared.
Dr. Perkins made his remarks on the eve of the city's sesquicentennial celebration this weekend of Richmond's liberation by Union troops from a Confederate government built on keeping black people in bondage.
VUU's history is entwined in the city's liberation story and the emancipation of people of color from slavery. The university is celebrating the 150th anniversary of its founding with a yearlong series of activities.
"Virginia Union is of monumental significance to the aftermath of the Civil War and the freeing of the slaves," said Dr. Perkins, who is in his seventh year leading the university.
"Virginia Union is a living monument to freedom, justice and equality," he told the Free Press. "We celebrate that as a part of our DNA."
Virginia Union was founded in 1865, shortly after the end of the Civil War, by the American Baptist Home Mission Society at the former slave-holding pen in Shockoe Bottom known as Lumpkin's Jail.
Its mission: To educate freed slaves.
Now located at Lombardy Street, the university has about 1,700 students and offers 25 undergraduate majors in four schools. It also offers graduate degrees in the Samuel DeWitt Proctor School of Theology and the Evelyn R. Syphax School of Education, Psychology and Interdisciplinary Studies.
Among its more renowned alumni: Former Richmond mayor and Virginia Gov. L. Douglas Wilder, the nation's first elected African-American governor; Samuel L. Gravely Jr., the first African-American admiral in the U.S. Navy; Roslyn Brock, chair of the national NAACP; human rights activist Randall Robinson, who led a decades-long campaign to free Nelson Mandela from prison; Henry L. Marsh III, the first African-American elected mayor of Richmond; and the city's current mayor, Dwight C. Jones.
"Think of a university our size — a medium-sized, private, liberal arts university with a Christian orientation," Dr. Perkins said, "and how we have produced many of the outstanding leaders in the Commonwealth of Virginia and other states across the country. That is not hyperbole. That is a fact."
Dr. Perkins said VUU's faculty members make sure every student knows of the university's rich history.
"We don't just do this in celebration of our 150th anniversary. We do this all the time," he said.
He said students receiving financial aid to attend VUU are required to perform community service. Last year, students logged more than 25,000 hours of service.
"We're an institution that wants our students to be about doing good and being change agents in American society," he said.
Dr. Perkins said the university is fully accredited and is on solid financial footing. The endowment is growing and enrollment is up 16 percent since 2009, he said.
Dr. Perkins said this week the university expects to exceed its fundraising goal of $30 million when its Comprehensive Campaign that began in 2008 is formally closed on June 30.
Campaign gifts have provided $15.5 million for campus improvements and enabled the university to expand its technological capabilities and to increase scholarship support nearly 100 percent.
The campaign also has allowed VUU to upgrade its recreational facilities, reinstate the fine arts program, enhance its academic programs and the L. Douglas Wilder Library and Learning Resource Center and to boost the endowment.
Dr. Frank S. Royal, a VUU alumnus and former chairman of the Board of Trustees, and university supporter Robert S. Jepson have led the campaign, Dr. Perkins said.
"Each and every contribution places us in a much stronger position to serve our students," he said.
Looking to the future, Dr. Perkins said the university would not rest on its laurels.
"There's much work that remains to be done," he said. "There are a great deal of problems that exist in the world and that presents a great deal of opportunities for our students to address those problems."