BET Awards brings out top stars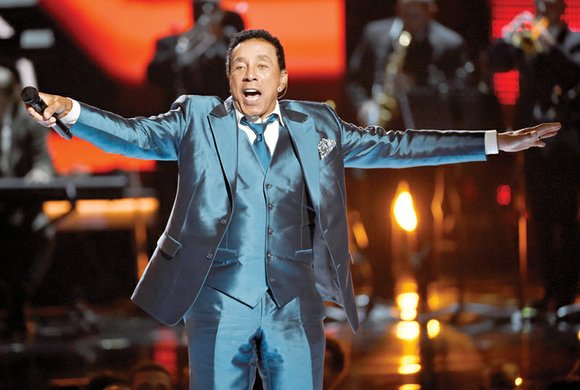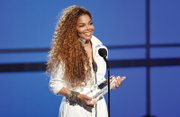 Rapper Sean "Diddy" Combs took a tumble, Janet Jackson made an emotional appearance and the BET TV network paid tribute Sunday to campaigners across the United States demanding better police accountability after a troubled year.
Combs fell through a hole in the stage at the BET Awards show during a 20th anniversary celebration of his Bad Boy record label that reunited hip-hop artists including Lil' Kim, Faith Evans and 112 in a celebration joined by Pharrell Williams.
Diddy quickly got up and carried on with the performance, appearing unhurt.
The BET Awards pay tribute to the leading music, acting, sports and entertainment figures in the United States of the past year.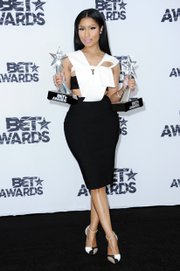 Current political events were never far away at Sunday's ceremony in Los Angeles. Actor Michael B. Jordan, star of the 2013 film "Fruitvale Station," gave a speech on behalf of the cable network recognizing the thousands of Americans who have marched and demonstrated over the deaths of young black men at the hands of police in the past 12 months.
"BET is shining a light on you for taking to the streets and insisting that black lives matter. We see you and applaud your unbreakable, unshakeable strength," Mr. Jordan said, referring to deaths in Ferguson, Mo., Baltimore and New York.
In one of the most hotly anticipated moments of the almost four-hour ceremony, Janet Jackson was presented with the inaugural Ultimate Icon: Music Dance Visual Award.
Janet, 49, announced last month that she would release her first album of new material since "Discipline" in 2008 and embark on her first world tour in four years.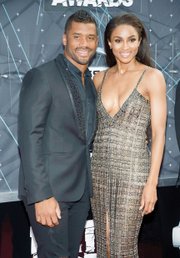 "It's been a very long journey to this moment. My heart is so full," Janet said, dressed in a white jump suit.
The youngest member of the Jackson family singing clan, Janet thanked her fans and her parents, Joe and Katherine Jackson, who were seated at the front of the Los Angeles arena.
In the main awards of the night, rapper Nicki Minaj won for best female hip-hop artist and the Coca-Cola Viewers' Choice Award, and Kendrick Lamar, who performed atop two graffiti-covered police cars, took home best male hip-hop artist.
Though she was absent, Beyoncé won three awards, including video of the year for "7/11," best female R&B/pop artist and video director of the year, while Tappahannock native Chris Brown, who performed multiple times, won best male R&B/pop artist and the Fandemonium award.
"A lot has changed in my life, a lot of mistakes, a lot of lessons learned," Mr. Brown said. "The best thing I'm most thankful for is my daughter," he said onstage. "I'm so thankful and happy to have the loyal fans ... and everybody here that knows me, to know me is to love me."
Smokey Robinson received the Lifetime Achievement Award, performed a medley of his hits and earned a standing ovation from the audience when he spoke about Hollywood and humility.
Anthony Hamilton and Gary Clark Jr. performed while photos of celebrities who died in 2014 appeared on screen. A montage of the nine people who were gunned down at a church in Charleston earlier this month closed the performance.
"Black-ish" actors Anthony Anderson and Tracee Ellis Ross, hosts for the star-studded evening, won over the crowd with back-to-back jokes, including one about Rachel Dolezal, the former president of the Spokane chapter of the NAACP.