What's in a name?
School Board entertains names for new middle school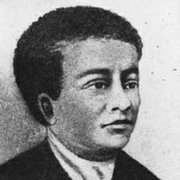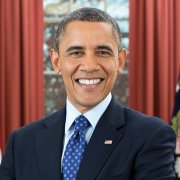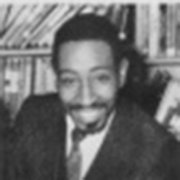 Southside Middle School. Benjamin Banneker Middle School. Barack Obama Middle School.
Those are just a few of the suggested names for a "new" middle school in Richmond.
Richmond Public Schools officials invited people to propose names for the middle school that will open this fall in the Forest Hill Avenue building that currently houses Thompson Middle School.
The new school also will hold students from Elkhardt Middle School, which was shut down in February because of mold problems.
At separate meetings during the past few days, several names emerged.

Judy Self, a retired teacher, told School Board members at a meeting Monday at Huguenot High School that former Thompson students asked her to propose naming the school after former Thompson teacher James Calvin Vaughan.
She said Mr. Vaughan taught English, drama and performing arts from 1979 through 1989, before he died of a brain tumor. He was a "Richmond African-American role model," she said, who inspired so many of his former students who went on to become teachers, a college professor, a newspaper editor, a public relations worker and consultants who live in locales from Richmond to California to Massachusetts.
Sean Conard, a Thompson social studies teacher, said he was representing the "voices of my students" who suggested Southside Middle School.
At the board's meeting last week at the Southside Community Service Center at Southside Plaza, Thompson English teacher Nathan Johnson said students had whittled about 15 suggested names to a final four.
At the top of their list, he said, is naming the school after Benjamin Banneker, an African-American scientist, surveyor, almanac author and farmer from Baltimore County, Md., who became renowned for his work in the 1700s. He worked with the team that laid out the initial boundaries of the District of Columbia in the 1790s.
In addition to Banneker Middle School, the other suggestions were Allen Iverson Middle School, after the former NBA player from Hampton, Va.; Bon Air Middle School for its geographic location; and Artson Middle, a combination of the names Elkhardt and Thompson middle schools.
Alexis Gresham, a seventh-grader at Elkhardt Middle School, proposed Stratford Middle School, "because it's in the Stratford Hills area."
Veronica Pierce told the board that her son, Isaiah, a sixth-grader at Elkhardt, backs the Stratford Hills name. She also said the names Thompson-Elkhardt or Elkson should be considered.
An informal survey of some School Board members by a Free Press reporter found:
• Tichi Pinkney-Eppes, 9th District, said her 13-year-old grandson, Folando Keel Jr., a student at Lucille Brown Middle School, suggested naming the school after President Obama.
• Kimberly B. "Kim" Gray, 2nd District, said her constituents had suggested Oliver Hill Middle or Tucker-Hill Middle after Oliver Hill and Samuel Tucker, two trailblazing Richmond civil rights attorneys.
RPS Superintendent Dana T. Bedden has asked the School Board to pick a new name by its meeting on Monday, July 13.