Dr. Wilburn M. Cameron Jr., 88, Richmond dentist
5/1/2015, 12:28 p.m. | Updated on 5/1/2015, 2:46 p.m.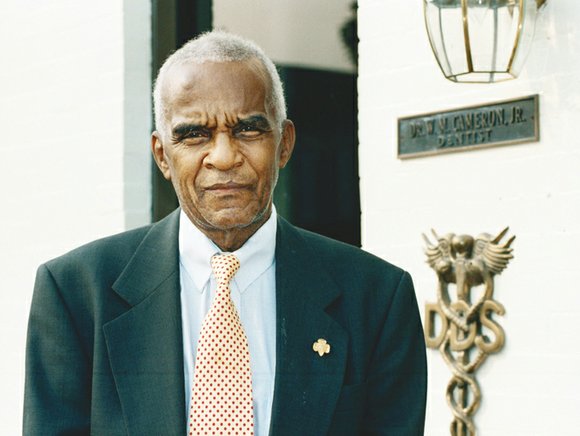 Dr. Wilburn Macio Cameron Jr. was known as a man of few words.
But he would greet you with a warm smile.
He was affectionately known to family and friends as "Little Wee," but also was nicknamed "Wee" and "Doc."
When people asked him where he got his nicknames, he just smiled, according to his family.
Dr. Cameron operated a private dental practice in Richmond for more than five decades.
"He loved being a dentist and he loved Richmond," his son, Wilburn M. Cameron III, said.
Dr. Cameron is being remembered following his death April 20, 2015. He was 88.
His life was celebrated at his funeral Friday, April 24, at W.S. Watkins & Son Funeral Home on North Side.
He was buried at Forest Lawn Cemetery in Henrico County.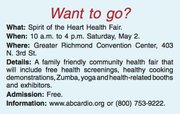 Dr. Cameron was born Jan. 6, 1927, in Richmond.
He attended Richmond Public Schools and graduated from Armstrong High School in 1943.
He earned a bachelor's degree in science from Virginia State College (now University) in 1950 and his doctor of dental surgery from Meharry Medical College in Nashville, Tenn., in 1956.
He met his future wife, Jacqueline Anderson Cameron, while they were students at Virginia State.
While an undergraduate student, Dr. Cameron was drafted and served in the U.S. Army from 1946 to 1948. After dental school, he re-enlisted and served from September 1955 to June 1958. During that time, he was deployed to Stuttgart, Germany, and earned the rank of captain.
Dr. Cameron and his wife bought their home on North Side in 1964, where they raised their two sons, Wilburn III and Charles Anderson Cameron.
Dr. Cameron won many honors during his distinguished dental career. He was awarded status as a Diplomate of the American Board of Forensic Dentistry. He also traveled to St. Petersburg, Russia, as part of a dental exchange program.
He was a member of numerous professional organizations, including the Academy of General Dentistry, in which he served as chairman of the board. He also was a past president of the Old Dominion Dental Society. He also belonged to the Chi Delta Mu Fraternity for health professionals.
He was devoted to his patients and practiced dentistry until 2013.
Dr. Cameron also was a member of Kappa Alpha Psi Fraternity.
In his leisure, he was an avid reader, enjoyed movies and was especially interested in history.
Dr. Cameron is survived by his wife, two sons and a host of nieces, nephews, cousins and other family members.