Fill schools, not jails
More than 200 demonstrators call for more school funding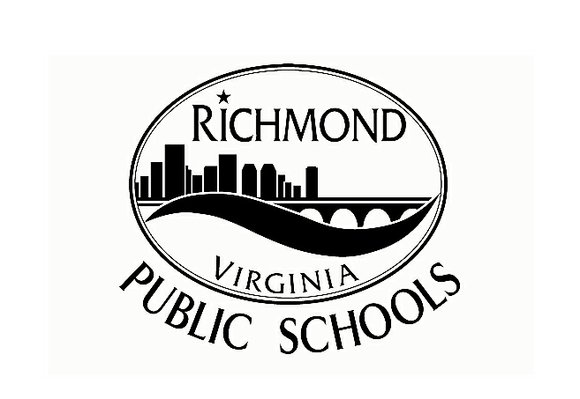 Kevin Lauray resolutely marched across the Martin Luther King Jr. Memorial Bridge late Monday afternoon with his 4-year-old daughter, Aiyanna Lauray, on his shoulders as she held high a sign, "Support Our Schools."
His girlfriend, Shaira Maravilla, and their four other children walked the distance — from Martin Luther King Jr. Middle School in the East End, across the bridge, to City Hall — with a crowd of about 200 to demand more money for Richmond Public Schools.
"I served 20 years in prison for murder," Mr. Lauray, a 52-year-old Church Hill resident and native of Hartford, Conn., told the Free Press. "I had a good upbringing, but allowed the streets to take me over.
"I don't think I would have gone to prison if I had a better education while I was in school. I had to go to prison to go to college," he said, adding he earned his GED and took college courses while behind bars.
"That's why I'm here — to support the kids and to support finding more money for the schools," said Mr. Lauray, who now owns a lawn care business.
"City Council can find the money to build jails, but they can't find the money to educate the kids to help keep them out of jail."
The march was organized by Chris Lombardi, a teacher at Mary Munford Elementary School, and Fox Elementary teachers Keri Treadway, Jen Ramachandran and Diane Marshall. Their "Support Richmond Public Schools" Facebook page calls for the city to provide $18 million in additional funding for fiscal year 2017 school officials are seeking for teacher pay raises and to fully implement its academic improvement plan.
The issue has garnered the support of a cross-section of parents and community members, hundreds of whom have turned out at demonstrations and public comment sessions at City Hall.
On April 11, a demonstration led by students at Open High School drew about 500 supporters. Days later, more than 500 people attended a community forum at Mt. Olivet Church in the East End to speak against a RPS cost-cutting proposal to close Armstrong High School, four elementary schools and to consolidate three specialty schools if City Council does not provide substantial additional funding to the school district.
Among the marchers Monday was Gordon Hadley, a dental laboratory owner, who rode a unicycle along the route as he supported his wife, Dawn Hadley, who teaches sixth-grade English at Lucille Brown Middle School in South Side.
"We're trying to get council to understand that we need more money to keep our schools operating at a high level," Mrs. Hadley said. "As teachers, we are required to do so much with so little."
Outside City Hall, Kimberly Bailey, a fifth-grade teacher at Fairfield Court Elementary School, led the marchers in chants of "Our Children! Our Future!" through a bullhorn.
"We just want our trusted officials that we put in office to hear our voices," she said. "We don't want our kids to fill jails, we want them to fill our classrooms."