Exhibit highlights early Chesterfield lawyer-activist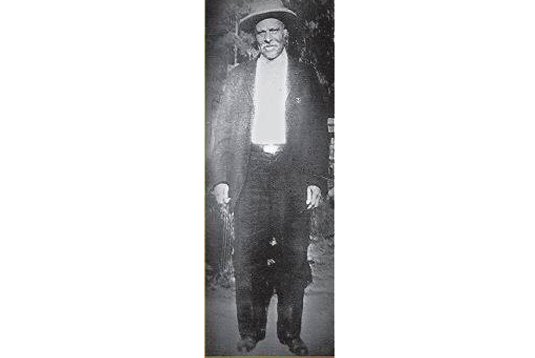 He was a pioneering lawyer who also built Chesterfield County roads and oversaw services to the county's poor during his lifetime. But, today, Cornelius Mimms is largely forgotten.
The only notable mention of him in the county are street names in the county's government complex, Mimms Drive and Mimms Loop.
His last name also lives on in the family-owned Mimms Funeral Home on Hull Street in Richmond, for which he provided the money for his son, Edward, to establish in 1925.
In a bid to raise awareness of this once prominent and influential figure, the Chesterfield County Museum has opened a Black History Month exhibit to highlight the multiple roles that Mr. Mimms played in public and church affairs prior to his death in 1932.
Born in Goochland County in 1857, before the Civil War, Mr. Mimms would quickly establish himself in the Midlothian area of Chesterfield.
At 20, he was a member of the trustee board of the Midlothian African Baptist Church and voted to donate church property to the county to build the first elementary school for African-American children.
He was highly educated for the time. According to the exhibit, he graduated from the Richmond Institute, a forerunner of Virginia Union University, and from Howard University in 1885 in Washington. Ultimately, he secured a law license in Virginia and opened a practice, one of the first African-Americans in the state to do so.
His law practice was in the county's Manchester area, annexed by Richmond in 1910. He was among the first African-Americans to win election to the county's governing body, the board of supervisors. Elected from the Midlothian District, he served from 1881 to 1883 and from 1887 to 1889.
Mr. Mimms later served stints as superintendent of the poor and superintendent of roads for the county, overseeing services to the destitute and becoming responsible for building and maintaining roads, though the dates of his service in those positions are not available, according to the exhibit.

And just like attorney Giles B. Jackson and banker Maggie L. Walker in Richmond, Mr. Mimms pushed economic growth as the best way to solve many of the problems of the African-American community.
In 1900, the exhibit shows, he joined with friends to form a savings and loan to raise capital to develop stores and factories that would promote jobs and create wealth for African-Americans. There is no information on the ultimate fate of the Virginia Industrial Mercantile Banking and Loan Association.
Mr. Mimms also served more than 50 years as the Sunday school superintendent at First Baptist Church of Midlothian.