Bond blocks eviction appeal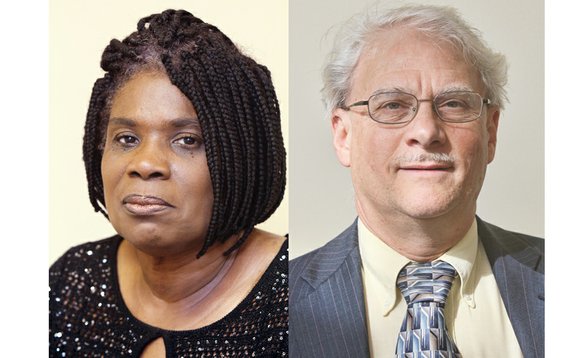 Janice Wiggins was eager to appeal to Richmond Circuit Court when a General District Court judge sided with her landlord and approved her eviction for nonpayment of December's rent.
Ms. Wiggins believed she could win her case if another judge heard it. She said she had presented a receipt, acknowledged by the landlord, that showed she had paid the rent and late fees before the Jan. 21 court hearing.
She wanted a chance to prove Judge Barbara J. Gaden was in error when she ruled the payment was for January's rent, rather than for the missing December rent.
"I was trained as an accountant and you pay the oldest bill first," Ms. Wiggins said.
But like many people before her, Ms. Wiggins hit a major roadblock on her way to the Circuit Court — a requirement that she put up a large amount of money before the District Court would forward her case.
"I was told I would have to post three months' rent, plus the amount of the judgment," said Ms. Wiggins, who lives on a government disability check. "If I had that kind of money, I wouldn't have been late in paying the rent."
State law makes it "virtually impossible to appeal" when a landlord seeks possession based on nonpayment of rent, said Martin D. Wegbreit, director of litigation for Central Virginia Legal Aid.
When rents are involved, the law is adamant, he said. "You can't appeal without (posting) a bond," he said, which essentially gives the district courts the final say. The only exception, he said, is when the default in rent involves Section 8 or other federal housing subsidies.
Mr. Wegbreit said that he tried and failed to change the appeal bond law. In the early 1980s, "I took the issue to the U.S. District and the U.S. 4th Circuit Court of Appeals. I basically challenged the constitutionality of Virginia's appeal bond statute."


Mr. Wegbreit said he argued that that the "purpose of the appeal bond is to protect the landlord from any further loss" while a tenant in arrears appeals.
He said that that the "fairer and more reasonable" procedure is one used in most states. That procedure requires the tenant to pay rent as it comes due into the court during the appeal process.
However, the federal courts upheld the Virginia method. So far as he is aware, there have been no further challenges.
In other kinds of civil actions, defendants with little money can file a petition claiming indigence and seeking a waiver of an appeal bond and fees, Mr. Wegbreit said. He said he doesn't have many problems gaining waivers in cases involving debt or garnishment of wages.
He considers it wrong that people who want to appeal decisions involving rent essentially cannot do so because of the amount of money they have to post to file the appeal.
"It was outrageous then when I litigated it, and it's outrageous now," he said.
Ms. Wiggins certainly believes so. Without an appeal, she moved in with a friend and put most of her belongings in storage. She moved out to avoid having sheriff's deputies evict her and put her belongings on the sidewalk.
While she is looking for another apartment, she said having an eviction on her record has made the search more difficult. She said apartment owners share information on tenants. In the weeks since, she has been rejected repeatedly because of the eviction.
"I'll find something, but this has certainly made it harder," she said.