GRTC seeks public's ideas at four meetings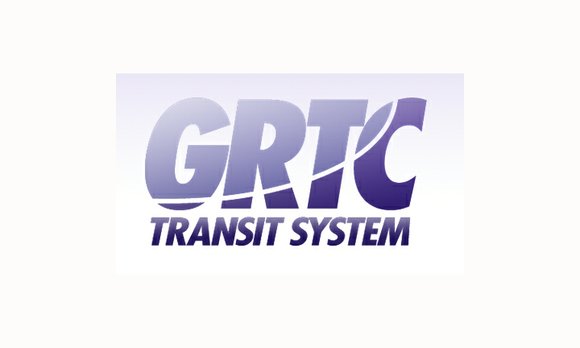 Imagine GRTC buses arriving every 15 minutes on major city thoroughfares such as Chamberlayne Avenue and Hull Street?
That's the idea the bus company and the City of Richmond are considering as officials ponder ways to improve public transit in Richmond.
Beginning next week, the city will host four meetings to get public feedback on three concepts for changing service — one that would dramatically speed up service on some routes, but slow it on others; one that would expand bus service to more of the city, but offer slower service on all routes; and a third concept that would try to combine the best of both.
The first public meeting will be 7 p.m. July 26 at the Southside Community Services Center, 4100 Hull St., and the second at 7 p.m. July 27 at the Department of Motor Vehicles headquarters, 2300 W. Broad St.
The final two public meetings will be 7 p.m. Aug. 3 at the Powhatan Community Center, 5051 Northampton St. in Fulton, and 7p.m.Aug.4atRichmondCommunityHigh School, 201 e. Brookland Park Blvd.
According to city officials, the goal is to learn what kind of service residents
want as Richmond seeks to link regular bus service with the pending bus rapid transit system (BRT), for which construction is expected to start within two to three months and service in fall 2017.
The $65 million BRT service is expected to provide service every 10 to 15 minutes along the 7.6-mile route mostly along Broad Street, from The Shops at Willow Lawn to the west to Rockett's Landing to the east. That's in sharp contrast to current service on regular routes, where waits of 30 minutes to an hour are not unusual.
Improving service is becoming essential to GRTC, which has seen ridership drop in the past four years. GRTC attracts fewer riders than its peer systems in cities such as Albany, N.Y.; Charlotte, N.C.; Raleigh, N.C.; and Tucson, Ariz.
All three concepts call for improving service by reducing bus stops to an aver- age of one every three blocks, particularly in Downtown, according to a report from the consulting company hired to develop new ideas for the city, Michael Baker International.
Also, all buses would be shifted to operate on schedules that would be easier for riders to understand, according to the consulting firm.
The first concept for change, called
high ridership, would be the most radical in terms of speeding up service. That concept calls for fast, 15-minute service along main streets such as Mechanicsville Turnpike that run through the most densely populated sections of the city and where residents are more likely to consider bus service.
Based on the consultant's concept, GRTC could provide the speedier service on up to half its current city routes, which has won a thumbs-up in rider surveys conducted by the consultants. However, it would mean reduced service on routes that serve areas with fewer residents, the consulting firm said, reducing access in some areas.
The second concept, called high coverage, calls for GRTC to expand service to more neighborhoods to increase access to public transit, according to the consultants. However, the big drawback is that GRTC would need to provide slower service across the board, the consultants note, with a majority of buses running every 45 to 60 minutes.
The third concept would mostly retain the relatively slow current service, but would provide two or three routes with 15-minute service, mostly along Chamberlayne Avenue, Cowardin Avenue and Jefferson Davis Highway.