VCU receives recommendations for remains in well
6/10/2016, 5:49 a.m.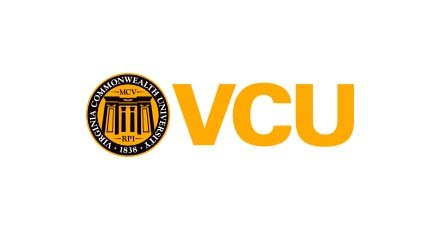 By Jeremy M. Lazarus
Bury them with an appropriate West African ceremony in the African Burial Ground in Downtown.
That's one of the major recommendations on what to do with the bones of 53 adults, teens and children — apparently slaves — found discarded in a capped well on the medical campus of Virginia Commonwealth University.
The recommendation, along with a host of other ideas, was presented to VCU representatives Saturday during the latest session of the East Marshall Street Well Project.
The project coincides with city efforts underway to create a multimillion-dollar memorial museum to the enslaved at the site of Lumpkin's Jail, a once notorious slave pen and auction block. It also appears to complement a separate proposal to create a 9-acre park in Shockoe Bottom to highlight Richmond's role in slavery.
The bones have haunted VCU since their discovery in 1994 at a construction site. They were sent to the Smithsonian Institution's National Museum of Natural History, where they were analyzed and identified as belonging to at least 53 individuals, including 44 people age 14 and older and at least nine younger children.
As best as VCU can determine, the bones belong to people whose bodies were used in teaching medical students about human anatomy prior to 1860, when the well was capped.
They appear to exemplify VCU's participation in the purchase and theft of bodies of dead slaves and other black people for use in medical training. It was common practice in an era when Virginia and other states made it illegal to dissect cadavers.

Since 2013, VCU President Michael Rao has been trying to come up with a way to deal with the bones with dignity and respect.
Last year, VCU set up a 15-member community planning committee and a separate 10-member committee of residents designated to serve as a "Family Representative Council" on behalf of the nameless people whose remains were found.
The representatives want the bones and associated artifacts in the well buried in a public and inclusive ceremony based on West African burial traditions at an appropriate location, such as the African Burial Ground.
Along with promoting proper burial, the council members also are recommending:
• Further research into the genetic ancestry of the remains and into the ties between the well and the African-American experience in Richmond.
• VCU build an appropriate memorial to the individuals on the campus and hold an annual ceremony for medical students in commemorate those people whose remains assist their learning.
Dr. Kevin Allison, special assistant to President Rao, said he expects a final decision in the fall.
"Then this would move to the implementation phase," Dr. Allison said, which would include discussions with such partners as the city government and the Richmond Slave Trail Commission about how best to proceed.