City continues to catch up on paying old bills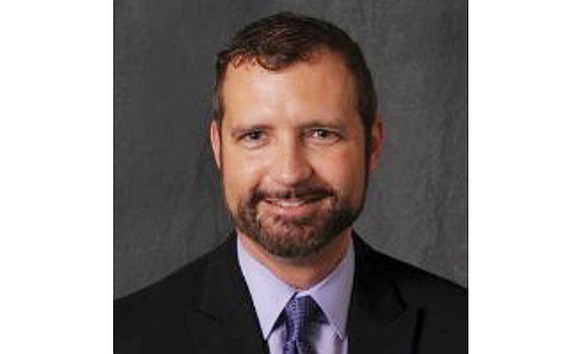 Richmond City Hall is doing a far better job of paying its bills by its self-imposed 30-day deadline, according to a new report to Richmond City Council.
As of Sept. 30, the city Department of Finance notified the City Council's Finance Committee that only $380,719 in bills were unpaid — half of which were less than 30 days old.
That's a big change from one year ago, the report noted, when bills totaling nearly 10 times as much — $3.23 million — had piled up. Almost half of them were unpaid for 60 days or more.
The problem of bills going unpaid peaked in December 2015, according to city data, when more than $4.2 million in bills were unpaid. About $2.8 million were outstanding for more than 60 days. Of those late pays, $1.5 million in bills had been awaiting payment for more than four months.
Since then, the data show the city stepped up its effort to cut checks and get them into vendors' hands.
By April, the city was reporting only $1.3 million in bills waiting to be paid, the data show. The number of unpaid bills briefly spiked in July to $2.2 million, when the new fiscal year began, but the situation was quickly remedied. By August, the amount of unpaid bills had shrunk to about $530,000, with the improvement continuing in September.
New city Finance Director John B. Wack stated in the report the change can be "attributed to renewed efforts in ensuring vendor payments are made in a timely manner."
But the problem is not completely cured.
According to the data, the city had not yet paid $53,000 in bills submitted in May, while another $45,000 in bills submitted in June had yet to be paid. Still, those numbers are the lowest in the past 12 months for bills awaiting payment for three months or more.
Additional City Council scrutiny appears to have helped the effort. Complaints poured into the council, which then began requiring monthly and quarterly reports to its Finance Committee on a range of items, including the amount of unpaid bills.

So has the department's overhaul. Previously deputy administrator in Goochland County, Mr. Wack is part of the new financial management team that has been assembled in the past year to end disarray in the department that has been attributed mostly to significant turnover in management.
Richmond's chief administrative officer, Selena Cuffee-Glenn, who arrived in mid-May 2015, began repairing the department when she lured Lenora Reid from Suffolk to serve as the city's chief financial officer.
Ms. Reid has been credited by the council Finance Committee with putting in place the management and staff to ensure tax collections and payments to vendors are handled in a timely fashion.
As part of that effort, the council provided extra money in the current budget to enable the Finance Department to hire more tax collectors.
The last frontier for Ms. Reid is to have outside auditors complete the city's comprehensive annual financial report, or CAFR, on time. It is supposed to be done by Nov. 30, five months after the June 30 end of a fiscal year. That has not happened since 2014.
The CAFR for fiscal year 2014 was about a year late. The CAFR for fiscal year 2015 is still outstanding. And the fiscal year 2016 CAFR, on which work has begun, appears likely to be issued well after Nov. 30.