Former MCV researcher Anna Carr dies at 86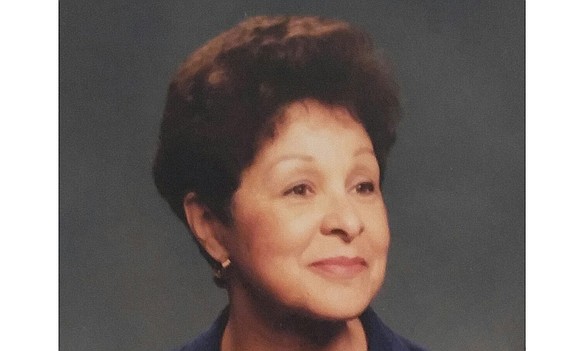 Her attractiveness made her a JET Beauty of the Week. Her intellect enabled her to become a pioneering scientist.
Anna Louise Weaver Carr conducted groundbreaking research on Down syndrome, a genetic disorder that affects a child's mental and physical development.
Ms. Carr was one of the first African-American women to join and conduct research in VCU's Medical College of Virginia. She was associated mostly with the Human Genetics Department, of which she later became supervisor.
"She was passionate about her work," said her daughter, Inga C. Bell, who became a JET Beauty herself in 1982, 29 years after her mother.
Ms. Bell said her mother's research focused on creating a diet to help reduce the risk to pregnant women of having their baby develop Down syndrome.
Ms. Carr, who was battling illness, died Sunday, April 9, 2017. She was 86.
Friends and family gathered Friday, April 14, at Ebenezer Baptist Church in Jackson Ward to celebrate the Richmond resident's life.
Born in Wake County, N.C., Ms. Carr began her science career after graduating with a biology degree in 1957 from Virginia Union University, where she also was homecoming queen.
Her hiring as a certified cytogenetic laboratory specialist at MCV was a barrier-breaking move at a time when the state was still fighting segregation of public schools and most Virginia universities refused admission to African-American students.
She spent 30 years at MCV before retiring in 1987.
Ms. Carr was a charter member of the Richmond Chapter of the Continental, Societies Inc. and a member of Delta Sigma Theta Sorority. She was politically active with the Richmond Crusade for Voters. She also served with the Hammond Place Civic League, and taught Sunday school and served on the administrative board at Ebenezer Baptist Church.
Her favorite pastime was playing pinochle.
Survivors include her daughters, Ms. Bell and Troi C. Shands; two sisters, Mary K. Grantham and Lucy L. Scott; two brothers, Milton C. Grantham and Timothy C. Grantham; and two grandchildren.
A private burial was held at Rest Haven Cemetery in Wilson, N.C.