Personality: Kathryn Wall
Spotlight on board chair of Children's Home Society of Va.
12/1/2017, 7:17 p.m.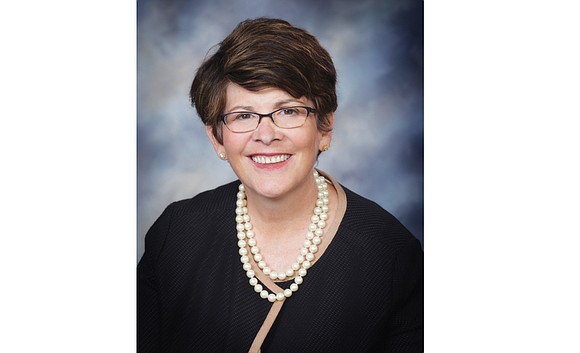 Kathryn Wall has always loved children. After meeting Nadine Marsh-Carter, CEO of the Children's Home Society of Virginia, and being overwhelmed by some of the stories about youngsters that were shared, Ms. Wall was inspired to get involved. She is chair of the nonprofit Richmond/organization's board of directors, a volunteer position she loves.
"Those stories resonated with me and my love of children, and I wanted to advocate for adopted children," Ms. Wall says. "Their mission compelled me to be involved."
CHS was founded in 1900 to find permanent families for homeless orphans. Today, the agency is working with new generations of children with no place to call home. To date, CHS has placed more than 13,500 children in adoptive homes. The agency helps families through the process and continues to support children and families after the adoptions are final.
Permanence is part of the CHS mission, Ms. Wall explains. When a child is unconditionally anchored and supported by an adoptive family providing a lifelong, safe, stable and genuine relationship honoring the child's traditions, heritage and connections, a child becomes more stable, with high self-esteem, she says.
"If you think about permanence, think about your own relationship with your family. How important it is to have that connection?" she asks.
"If adoptive kids don't have that connection, then they are more likely to be incarcerated, become homeless and/or have a greater incidence of teen pregnancy."
Since the agency was established, the adoption landscape has shifted, Ms. Wall says. Many of the children are not infants, the typical view that comes to mind with adoption. Many are pre-teens with behavioral problems, or they have been in multiple foster homes, or have been victims of abuse, she says.
"Prospective adoptive families require more understanding of the issues and require ongoing parenting support," she says.
Children's Home Society provides training, she notes. "Part of that is to try to understand these kids' real problems and understand that they are going to be testing their adoptive parents because they have lived in fear for so long."
So how do adoptive parents face such challenges when a child does not return their affection or the child has behavioral or trust issues?
"CHS provides training and resources, family support, respite care through post adoptive services for adoptive parents so they know they have a lifeline to help them and not give up on the child," Ms. Wall says. Ongoing family workshops with social workers also provide parents with support and suggestions on how to deal with specific situations.
Children's Home Society also has joined with the Better Housing Coalition for The Possibilities Project to help young adults ages 18 through mid-20s who have aged out of the foster care system. The program provides housing, life skills and counseling to help young adults learn to live successfully on their own.
"We help them obtain employment, pair them with a roommate who teaches them how to manage a budget, prepare meals, how to get to school," Ms. Wall says.