Jury sentences white supremacist to death in S.C. church massacre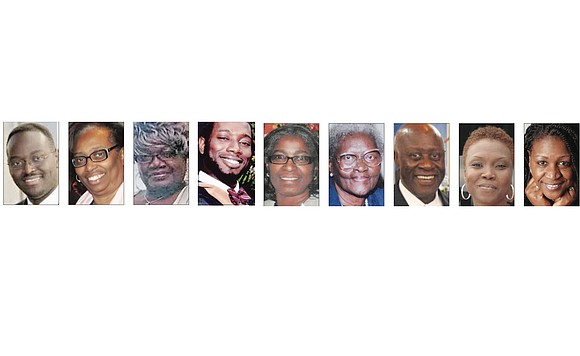 CHARLESTON, S.C.
Unrepentant white supremacist Dylann Roof was sentenced to death Tuesday for fatally shooting nine African-American church members during Bible study at a landmark Charleston, S.C., church, becoming the first person ordered executed for a federal hate crime.
A jury deliberated for about three hours before returning with the decision, capping a trial in which the 22-year-old avowed white supremacist did not fight for his life or show any remorse.
He served as his own attorney during sentencing and never asked for forgiveness or mercy or explained the massacre.
Hours earlier, Mr. Roof threw away one last chance to plead for his life, telling jurors, "I still feel like I had to do it."
The slain included the Rev. Clementa Pinckney, the church pastor and a state senator, as well as other pillars of the community: A high school track coach, the church sexton, a librarian and an aspiring poet. They all shared deep devotion to the church, Emanuel African Methodist Episcopal Church, known as Mother Emanuel, and passed that faith along to their families, many of whom offered Mr. Roof forgiveness when he appeared in court just days after the attack.
As Mr. Roof spoke during the court hearing Tuesday for about five minutes, every juror looked directly at him. A few nodded as he reminded them that they said during jury selection they could fairly weigh the factors of his case. Only one of them, he noted, had to disagree to spare him from a lethal injection.
"I have the right to ask you to give me a life sentence, but I'm not sure what good it would do anyway," he said.
When the verdict was read, he stood stoic. Several family members of victims wiped away quiet tears.
Mr. Roof told FBI agents when they arrested him after the June 17, 2015, slayings that he wanted the shootings to bring back segregation or perhaps start a race war.
Instead, the slayings had a unifying effect, as South Carolina removed the Confederate flag from its Statehouse for the first time in more than 50 years. Other states followed suit, taking down Confederate banners and monuments. Mr. Roof had posed with the Confederate battle flag in photos.
Malcolm Graham, whose sister Cynthia Hurd was slain, said the jury made the right decision.
"There is no room in America's smallest jail cell for hatred, racism and discrimination," he said from his home in Charlotte, N.C. "The journey for me and my family today has come to an end."
One of Ms. Hurd's other brothers, Melvin Graham, said the jury's decision "was a very hollow victory" because his sister is still gone.
"He decided the day, the hour and minute my sister was going to die. Now someone is going to do it for him," he said.
The jury convicted Mr. Roof last month of all 33 federal charges he faced, including hate crimes. He never explained his actions to jurors, saying only that "anyone who hates anything in their mind has a good reason for it."