'Drums in the Garden' to highlight healthy food, eating
7/21/2017, 1:24 p.m.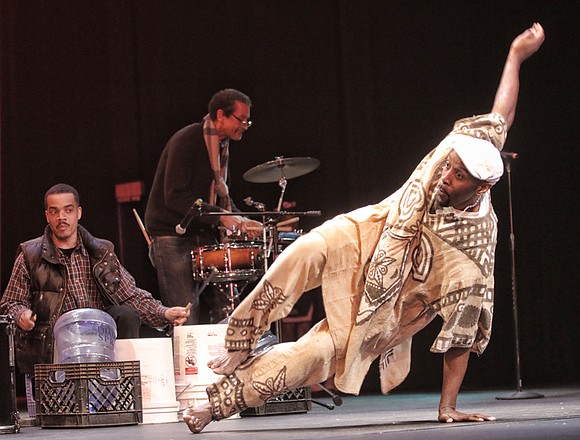 A new Richmond festival will celebrate urban farming and healthy eating to the rhythms of African drums.
"Drums in the Garden," a free public event, will be 2 to 8 p.m. Saturday, July 22, at 2208 Bainbridge St., site of the Fifth District Mini-Farm.    
The program will include workshops on growing food, healthy food demonstrations, yoga and entertainment from drummers led by Ram Bhagat of Drums No Guns, it has been announced.
Duron Chavis, who has been a leader in community-based efforts to restore the popularity of gardening, particularly among African-Americans, helped create the event with volunteer support to focus attention on the mini-farm and the organic gardening techniques used at the site.
Less than 2 acres, the mini-farm is the creation of Mr. Chavis and the land's owner, Randy Minor, who have led teams of community residents in clearing the land and planting to show that fruits and vegetables can be grown intensively and successfully without the use of chemical fertilizers, herbicides or pesticides. 
"We're trying to do more at this farm than just help people meet their vegetable and fruit needs," Mr. Chavis said. "We also are seeking to show people that they can grow an abundance of healthier food by relying on nature and getting away from the toxic chemicals that infuse the produce we are offered in grocery stores."
He hopes Drums in the Garden will become an annual event.
Details: www.facebook.com/5thdistrictminifarm.