Hilbert to mayor: Don't veto City Council budget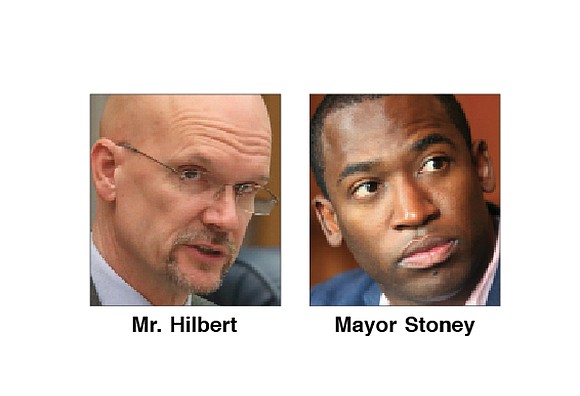 Money allocated to fix potholes or plow streets cannot be used for picking up trash unless Richmond Mayor Levar M. Stoney secures approval to shift the funds from Richmond City Council.
And dollars allocated to improve pay for police and firefighters cannot be shifted to buy needed equipment unless the mayor receives the council's permission.
By a vote of 6-3 Monday night, City Council ushered in a new era of increased oversight over the way tax dollars are spent.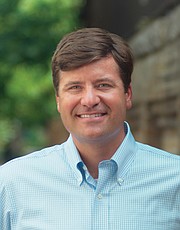 The vote came as the council approved a series of ordinances laying out spending plans for the 2017-18 fiscal year that will begin July 1.
The decision strips Mayor Stoney and his administration of discretion to move money around within major departments like Public Works, although smaller units, including the Mayor's Office and City Council appointees, will retain full control of their money.
Will it have any effect on city residents?
Yes, said Mayor Stoney, who was absent from the meeting.
In just his fifth month in office, the youthful mayor fumed in a statement after the vote that City Council is taking "micromanaging to a new level." He also said the change will "make city government less efficient and make it harder to deliver the services our residents deserve."
No, said Council President Chris A. Hilbert. "This is inside baseball," he said. 'I don't think it will have a huge impact outside City Hall."
Mr. Hilbert urged Mayor Stoney to accept the council's action in the spirit of "cooperation and collaboration" he espoused when he took office in January.
Mr. Hilbert essentially warned the mayor that he would lose if he vetoes the council's amendment to the budget that creates what is described as a "program budget." That means money is appropriated by programs and service codes within departments rather than as a lump sum per department as was previously the case.
Mr. Hilbert provided the sixth vote to pass the budget and made it clear that he would vote to override the mayor if Mayor Stoney uses his veto power to try to kill the council's amendment.
It take six votes to override a veto, and Mr. Hilbert's vote would be key to maintaining the council's action. While he did not support the shift to a program budget, Mr. Hilbert is determined to avoid upheaval over the change.
His decision is a boost for the five council members who firmly supported the change, including the two authors, Kim B. Gray, 2nd District, and Kristen N. Larson, 4th District. Others supporting the change were Parker C. Agelasto, 5th District; Reva M. Trammell, 8th District; and Michael J. Jones, 9th District.
The no votes came from council Vice President Cynthia I. Newbille, 7th District; Ellen F. Robertson, 6th District; and Andreas D. Addison, 1st District. All three argued that the council has not done enough study to ensure the new approach is sound and would not impede city operations.
While rare in Virginia cities with modern finance operations, governing boards in many counties in the state still approve all spending. Ms. Gray and Ms. Larson, who previously served on the Richmond School Board, noted that the School Board votes on all expenditures before money is spent and the approved items are listed on the school system's website.