Lone African-American food vendor at Washington training camp
Reginald Stuart | 8/2/2018, 6 a.m.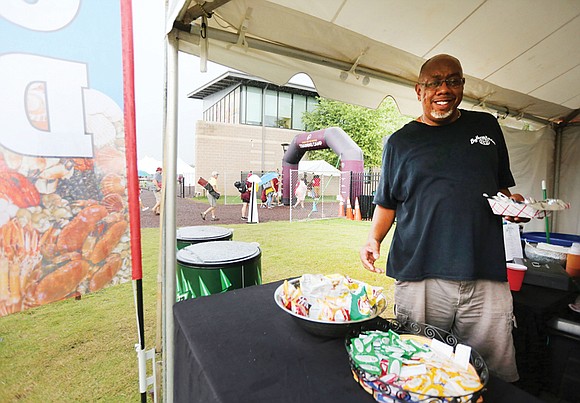 In addition to Big Herm's, Mr. Wyllie cited Elite Services, a woman-owned cleaning service, and Commonwealth Tent, a minority-owned tent supplier, as part of the team's roster of vendors.
Without commenting on the stagnant rate of minority food vendor participation, Mr. Willey said the team was "looking forward to a great training camp in Richmond."
At Richmond City Hall, the feeling about minority food vendor participation at this year's camp appears to be overshadowed by a growing list of concerns building on the decision by the Richmond City Council earlier this year to take over the $8.5 million debt still owed on construction of the facility. City Council voted to pay $750,000 a year for 15 years to retire the debt.
"The absence of more local and minority vendors is just one of a number of concerns the mayor has with the existing agreement,' said Jim Nolan, spokesman for Mayor Levar M. Stoney.
The city's economic development agency and the football team are in the process of trying to work out a deal extending the football team's contract to train in Richmond. The current deal expires in 2020.
Those big issues aside, Mr. Baskerville and his crew were hard at work this week on what they hope will be another successful year.