On separate TEDx stages, a local mother and daughter share their perspectives on education and identity
By Samantha Willis | 12/6/2018, 6 a.m.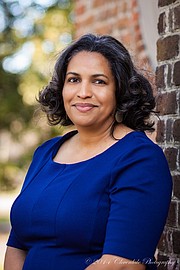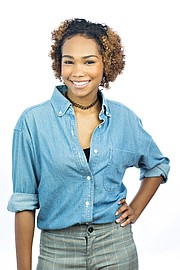 They were already close, but Dr. Hollee Freeman said her bond with her daughter is even stronger after they were invited to speak at separate local TEDx events within weeks of each other.
Danielle Freeman Jefferson, Dr. Freeman's daughter, agreed.
"It was an amazing experience, and it definitely added another layer to our relationship and how we understand each other," said Ms. Jefferson, a freshman at North Carolina A&T State University.
The TED talks series, which spotlights innovation and thought leaders from a spectrum of disciplines worldwide, began in 1984 in Monterey, Calif. During that first event, speakers gave presentations on technological wonders such as the compact disc and electronic book. Since then, the series has expanded to include independently organized TEDx mini-conferences in cities worldwide.
Dr. Freeman, 51, and Ms. Jefferson, 18, were nominated to speak at the separate Richmond area TEDx events and selected by different organizing committees.
Ms. Jefferson presented her talk Nov. 17 at TEDxYouth@RVA held at Collegiate School. She spoke about how overly harsh school discipline policies harm students of color and offered solutions.
While attending Henrico High School, Ms. Jefferson volunteered at Higher Achievement, a college prep and academic mentoring program serving 300 middle school students from Richmond and Henrico County. 
Sometimes, "teachers just send kids (who are) acting up out of the class, and they're just sitting there doing nothing, which to me is the opposite of what you should be doing to help students," Ms. Jefferson said. "And there are issues like extended suspension periods, students missing so much time from class (that they) find it hard to catch up."
These problems disproportionately impact students of color, data show.
"Black students, boys, and students with disabilities were disproportionately disciplined (e.g., suspensions and expulsions) in K-12 public schools," according to a national study released in April by the U.S. Government Accountability Office.
The report, which included student discipline data from 95,000 public schools across the country, further stated, "Black students accounted for 15.5 percent of all public school students, but represented about 39 percent of students suspended from school."
Hitting closer to home, the U.S. Department of Education launched an investigation of Richmond Public Schools in 2017, citing concerns raised by advocacy groups, elected officials and others that the district's disciplinary practices unfairly target African-American students and students with disabilities. 
In her TEDx presentation, Ms. Jefferson suggested solutions, such as offering students trauma-informed care, and educators utilizing lessons and activities that help students to develop their emotional intelligence. Teachers, she said, also need to "be responsible with what (they) say to students and how."
"I was there not too long ago. I was recently a high school student and a middle school student. I remember when (teachers) would ask me questions that would cause me to think deeply. Then other times, they would tell me what was going to happen, and my thoughts or opinions didn't seem to matter."
Dr. Freeman will reflect on her own student days during her presentation on Saturday, Dec. 8, at TEDxGraceStreetWomen. The theme: "Showing Up," on women pushing the boundaries to face challenges, empower one another and shape the future.