Senate passes major criminal justice reform package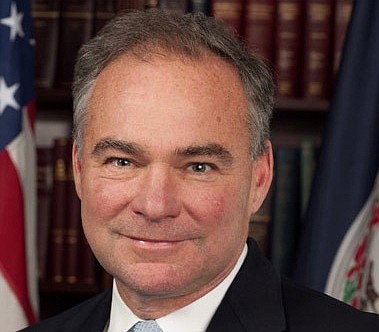 WASHINGTON
The U.S. Senate voted 87-12 Tuesday to usher in the most substantial change to the 1990s tough-on-crime sentencing laws that have ballooned the federal prison population and created a criminal justice system that is seen as costly and unfair.
Called the First Step Act, the legislation is expected to win swift passage from the U.S. House of Representatives before adjournment this week and be signed into law by President Trump, whose surprise endorsement last month revived a bill that Senate Republican Majority Leader Mitch McConnell had been prepared put in the wastebasket.
Among other things, the legislation would expand job training and other prison programming to help prevent federal inmates from returning to prison after their release.
The legislation also expands early release programs and modifies sentencing laws, including mandatory minimum sentences for nonviolent drug offenders, with a goal of producing more equitable sentences and shifting the focus to major suppliers and dealers.
Still, the legislation falls short of benchmarks set by a more expansive overhaul proposed in Congress during former President Obama's administration and of the changes sought by some liberal and conservative activists targeting mass incarceration.
The vote is considered a significant, initial victory for an unlikely coalition of liberals and conservatives, including the American Civil Liberties Union, the American Conservative Union, the Koch brothers and the liberal Center for American Progress. The coalition pushed lawmakers to reconsider the costly way the federal government administers justice more than two decades after the war on crime peaked.
In a rare nighttime vote and one of this Congress' final acts, every Democrat and all but 12 Republicans in the Senate voted in favor of the legislation — an outcome that looked highly unlikely just a few weeks ago.
The bill's passage offered Republicans one final victory on their own terms before Democrats take control of the House. It also hands President Trump a bipartisan policy achievement that he can tout in his re-election campaign.
Liberals viewed the vote as ushering in a new policy direction around criminal justice that could set the stage for additional changes both at the federal and state levels.
Sen. Richard J. Durbin, the Illinois Democrat who has led the push for changes, was thrilled. "I can't remember any bill that has had this kind of support, left and right, liberal and conservative, Democrat and Republican."
Texas Republican Sen. John Cornyn, the chamber's No. 2 Republican, said the legislation would reduce prison costs and save "human potential. We're investing in the men and women who want to turn their lives around once they're released from prison, which will result in stronger and more viable communities."
Virginia Sen. Mark R. Warner, who voted for the legislation as did his state colleague, Sen. Tim Kaine, called it "an overdue step to improve a system that still imprisons too many people — particularly people of color — for committing nonviolent crimes.
"This bill will allow law enforcement to redirect taxpayer resources toward catching and punishing dangerous and violent criminals," Sen. Warner said.
He cited some of the provisions that he views as beneficial:
• Offenders deemed low risk to commit more crimes will be given incentives to reduce their sentences and access to evidence-based programs to better prepare them for release.
• Federal judges will gain more discretion in sentencing low-level, non-violent offenders who cooperate with the government, ensuring only repeat offenders are subjected to the harshest forms of sentencing.
• Those who are serving sentences under old federal laws that punished possession of crack more harshly than powder cocaine will be allowed to petition for sentence reductions.