Pat Robertson recovering from stroke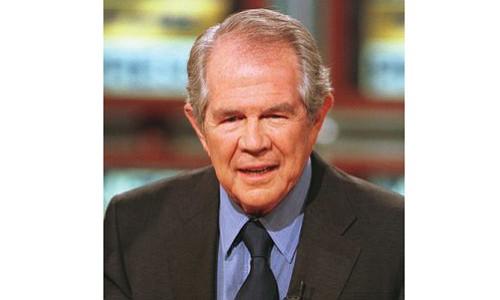 Free Press wire reports
VIRGINIA BEACH
Televangelist Pat Robertson is recovering after suffering an embolic stroke.
In an online news release, The Christian Broadcasting Network, which Mr. Robertson founded, said he was rushed to the nearest stroke center last Friday after a family member recognized the onset of symptoms.
The release stated that within minutes of receiving clot-busting drugs, Mr. Robertson was awake, responsive and able to move all his limbs.
The Virginia Beach-based network said the 87-year-old Mr. Robertson is alert and expected to make a full recovery.
In addition to founding Regent University and The Christian Broadcasting Network, Mr. Robertson hosts its flagship show "The 700 Club."