New RPS superintendent to be sworn in Feb. 1
1/26/2018, 10:59 a.m.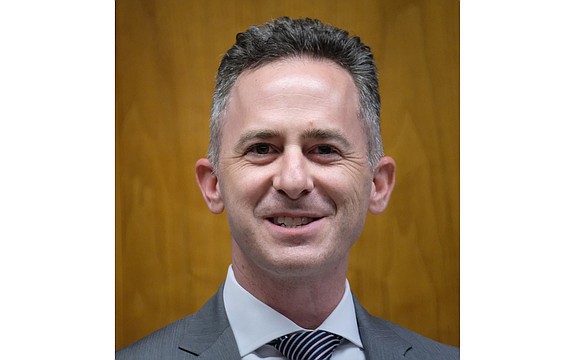 RONALD E. CARRINGTON
Jason Kamras, the new superintendent of Richmond Public Schools, will be sworn in at 9 a.m. Thursday, Feb. 1, in the School Board Room on the 17th floor of Richmond City Hall, 900 E. Broad St. in Downtown.
The ceremony is open to the public.
Mr. Kamras, a 43-year-old 2005 National Teacher of the Year, was the unanimous choice of the Richmond School Board to lead the city's public school system with 24,000 students.
He comes to Richmond from the District of Columbia Public Schools, where he served in recent months as transitional chief of the Office of Equity. He also has worked as chief of instructional practice and chief of human capital for the D.C. school system.
Mr. Kamras succeeds Dana T. Bedden, who announced in April that he was leaving on June 30.
Mr. Kamras will be paid $250,000 annually, the highest salary in RPS history and among Richmond area superintendents. His contract runs through June 30, 2021.